The ratings of the Chicken Pao have been adjusted to reflect other readers reviews!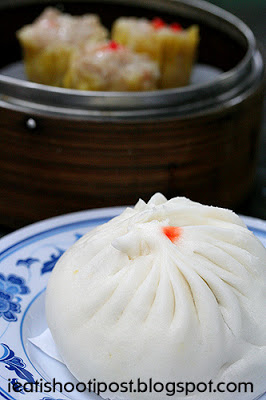 I have been meaning to blog (and eat) this Pao for ages! I ate here a few months back upon the recommendation of one of the forummers and it was just as he described it! When you break open the pao, you got to be really careful because the juices simply flow out almost like a Xiao Long Bao. That was a few months ago and ever since then I have been yearning to go back again.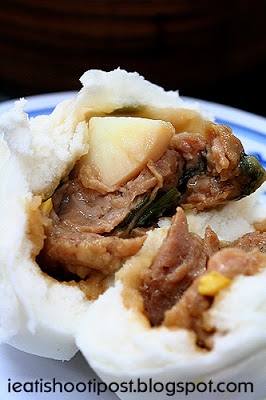 This time round the juices did not exactly burst out of the Pao, but the meat was still very sweet and juicy and the taste reminded me of the famous Tanjong Rhu Pao except this was at least 2 to 3 times bigger (I should say the Tanjong Rhu Pao is 2 – 3 times smaller then the standard Da pao). The skin was very fine, soft and fluffy but of the local variety rather then the Hong Kong style skin. Mmm… definitely one of the better Da Paos in Singapore. $1.20 4.25/5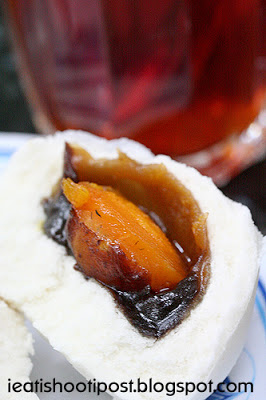 Those looking for the uncommon would be pleased with this Yen Yang Pao which is Lotus Paste, Red Bean Paste and salted egg yolk. The paste was sweet and gooey and complemented the savoury salted yolk really well. $1 4/5
Conclusion
One of my favourite Da Paos! Oh, the Lo Mai Kai is also quite shiok. 4/5 The next time I am back I plan to buy 10 and leave it in the freezer, my son simply loves it!