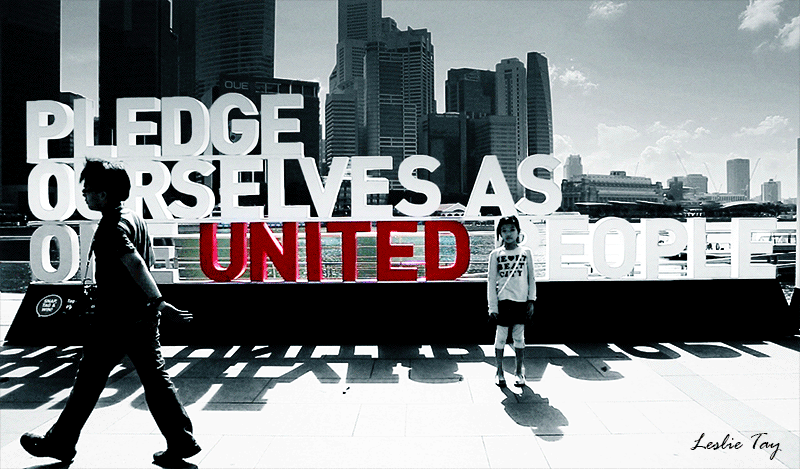 A friend of mine challenged me to take part in the photo competition at pledge.sg. So since I wanted to do something a little different, I made this particular cinemagraph. But alas, when I tried to submit it, it got rejected because they only accept jpg files!! Goes to show that you need to read the rules first! : (
Anyway, in case you still haven't heard about pledge.sg, it is a site where we can all share our thoughts about what our Singapore Pledge means to us. If you have grown up in Singapore, I am sure you would have recited the pledge thousands of times! Still remember it?
We, the citizens of Singapore, pledge ourselves as one united people………
Ever stopped to think about what the words actually mean?
Perhaps you can stop now and just think about the words for a moment. Any thoughts? Share them at pledge.sg. Remember to hashtag it #pledgeSG. You can also take part in the photo competition by submitting a photo of a shot of any of the pledge installations located around the Marina Bayfront area. (Read the rules first!)
Regardless of race, language or religion……