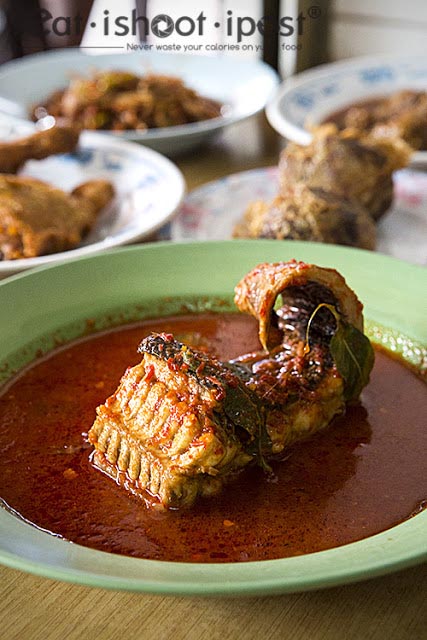 This stall is closed but online ordering is available: https://nasibawean.cococart.co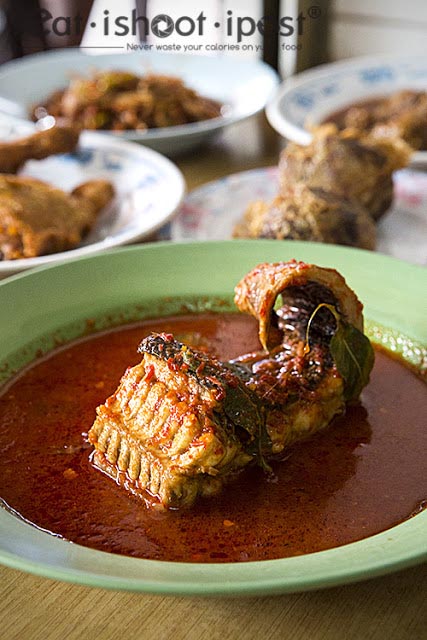 I have been wanting to blog about Nasi Bawean from the very early days of the blog but somehow I didn't manage to get around it until recently. The problem is that the stall is so popular that it often sells out by the time I finish seeing my last patient and rush down for lunch. However, my friend, SCS Butter told me that lately they have been closing a little later because of some road works that are being carried out just outside the shop which is affecting their visibility. So I quickly took the opportunity to make my way down to this very popular Nasi Padang joint.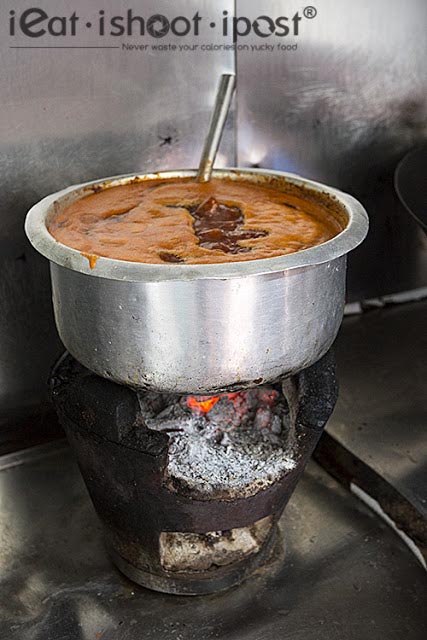 This Nasi Padang is located in an old coffee shop which exudes the kind of old world charm that is fast disappearing from our rapidly changing landscape. I wasn't at all surprised with the coffee shop owner told me that Nasi Bawean has been around since WWII! It certainly looks it. Now any food establishment's longevity can usually be attributed to really good food and Nasi Bawean is no exception.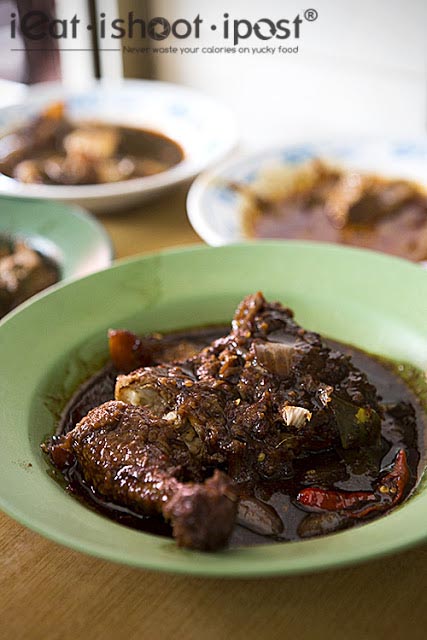 Part of the reason why their food is so good is because they are still cooking things with good old charcoal, the way that it has been done for the longest time. You might be wondering how cooking over charcoal can make things taste better than when it is cooked over gas? Well, the truth is, I don't really know. But it does have something to do with the different way heat from charcoal and gas is dissipated. A pot of water cooked over charcoal doesn't over boil. It just keeps simmering away slowly. That is why charcoal is still the preferred way to keep a kettle of water hot when you are enjoying gung fu tea with friends. You just have the leave the water over the charcoal and you don't have to bother about adjusting the heat as you would with an electric or gas kettle.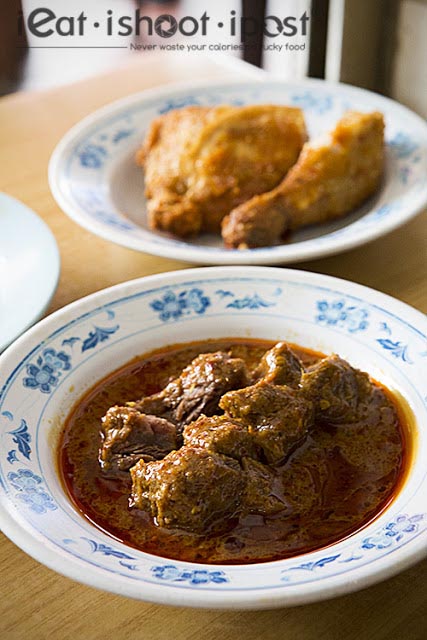 The food here is very good. Although it is named Bawean after the small island off Surabaya, Indonesia where the family originated from, the dishes have more or less evolved to take on the characteristics of the more familiar Nasi Padang dishes that we see here in Singapore. I would recommend the Stingray Assam Pedas, Ayam Kicap Manis and Beef Rendang here as they are excellent. 4.5/5
Conclusion
It doesn't get as old school as this!