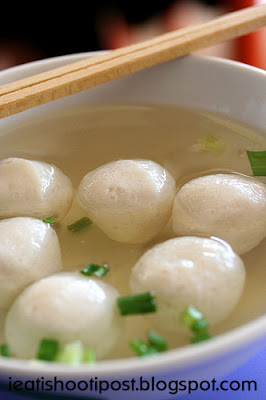 There are updates at the end of the blog
With AlecEe, smart, iwatch_ueat and bashful hunter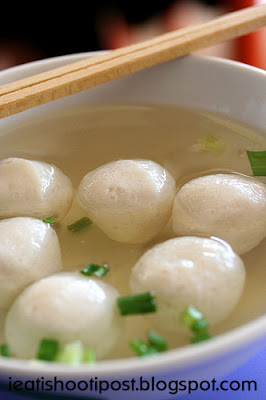 Does Retro, Next Gen Fishball sound like an oxymoron to you? Let me explain just what I mean. This newly opened Fishball stall is actually a branch of the famous stall in Toa Payoh Lor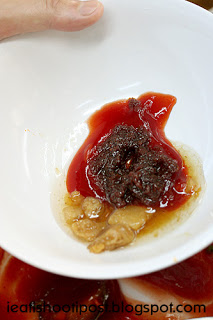 7 which has been in existence since 1968. The "prodigal" son of the owner finally returned to run the family business after spending 15 years trying to do his own thing. And he is determined to stick to the traditional way his father has been selling his famous dish but with a Next Gen spin on marketing.
So what is so traditional about this Fishball noodles? Well, for one thing, they actually rented 2 stall so that one stall is used only to make the fishball, crispy pork lard and the chilli. The condiments for the noodles are a combination of their killer chilli sauce, lard, tomato ketchup and vinegar, the same recipe the father had been serving up for close to 40 years.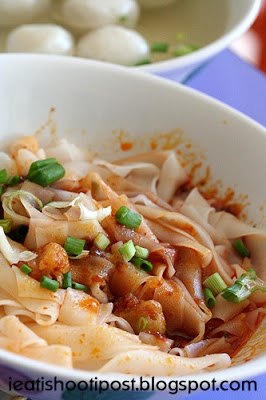 Eddie explained that the time of the day that you eat the fishball is very important to the characteristic of the fishball. In the mornings the fishballs tend to be tastier but the texture not as bouncy. In the evenings, the fishballs tend to be less tasty but the texture becomes very bouncy. They make their fishball entirely from Yellowtail with no addition of fillers. Because of this they tend to look rather big when they are being cooked but shrink in size when they are left in the soup for a while.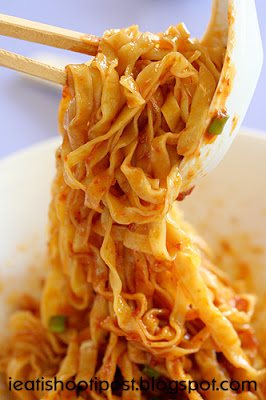 The fishballs here were bouncy and very tasty. They were very good by my standards. However our two uncles were divided in their opinions. Smart loved it while AlecEe said they were not bouncy enough. Ahh, taste is indeed subjective or is it anything to do with whether one has dentures or not?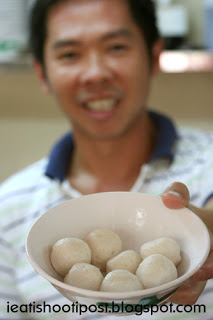 The ravable item here must be the sauce that goes with the noodles. For a person who does not regularly take chilli sauce, I actually quite appreciate this one. The fiery chilli will make you cough when the noodles arrive piping hot but does not linger on your tongue such that you need a drink! This is indeed fascinating, you get the kick but not the heat….. like taking Wasabi. The combination of the tomato, chilli and lard oil mixed into the Mee Pok is just one of those things that really satisfies a hunger craving. Shiok! 4.5/5
Conclusion
The combination of the chilli, tomato and lard in the mee pok has been etched permanently into my temporal lobes. This is my current favourite place for fishball noodles.
Update 26 Aug 2011