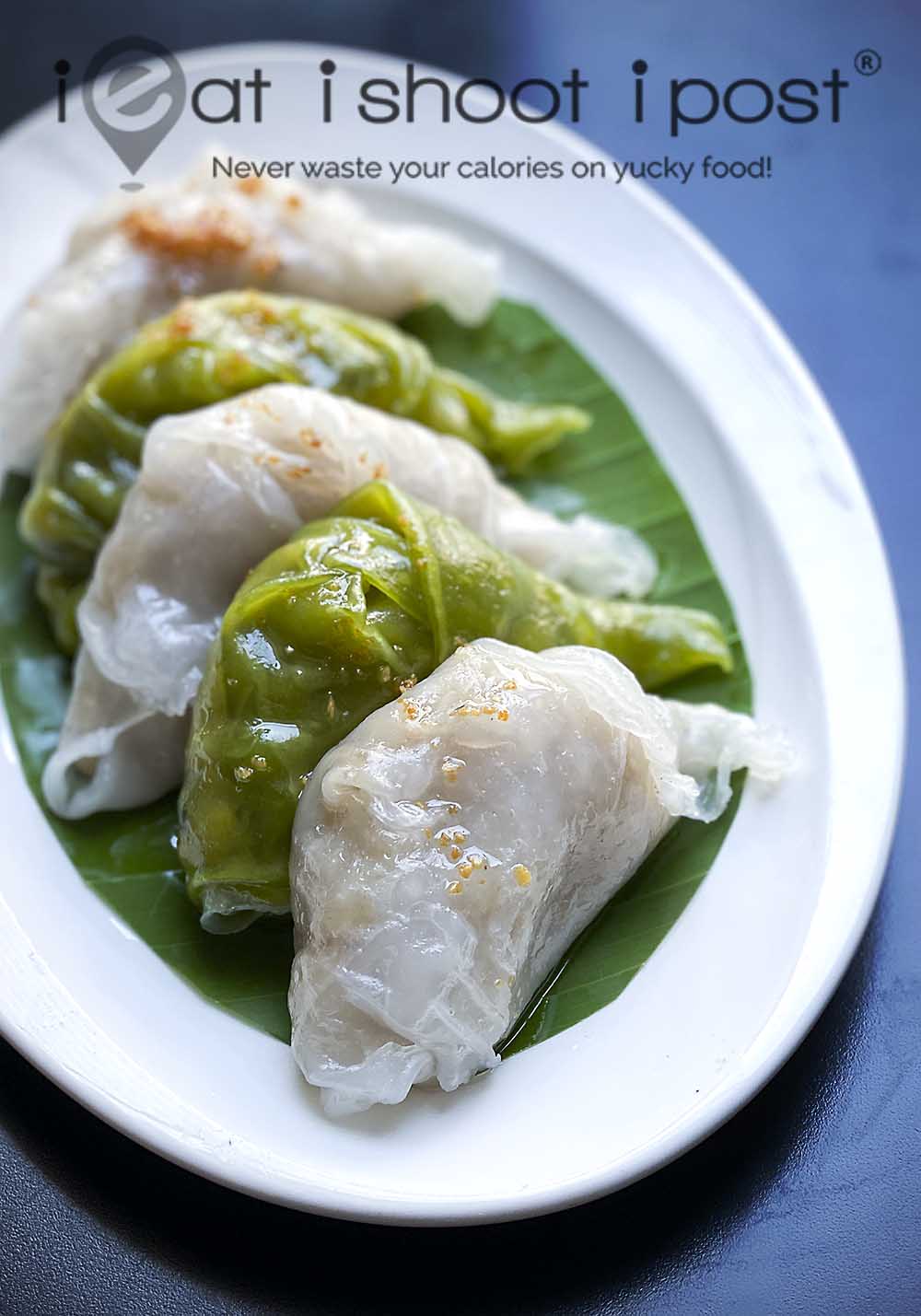 The Covid 19 situation has caused many hawkers to improvise and change their menu offering so that they are able to serve food that can survive the perilous journey to your doorstep. For Angeline Teoh, it meant switching from serving her Penang style prawn mee and kway teow soup to these very special Soon Kueh!
What makes Angeline's Soon Kueh so unique is the way she makes them.  Instead of rolling out the skin first, molding it into the crescent form and steaming it, she actually steams the skin directly on a stretched piece of cloth and forms the Soon Kueh on the special steamer which she designed herself!
What results is a Soon Kueh with a very thin, chewy and slippery skin which is very different from the traditional form!  She makes two types of Soon Kueh, a traditional one with turnip filling and one will bamboo shoots where the skin is made with spinach.  Between the two I still prefer the turnip version, but the bamboo shoot version is closer to the original since the "Soon"(笋) in Soon Kueh actually refers to bamboo shoots! 4.25/5
The stall is located all the way in a secluded business park food court in Jurong.  But fortunately, they offer island-wide delivery for $7!  You can order through https://linktr.ee/Houseofkuehsg or Whatsapp at 8119-9538.