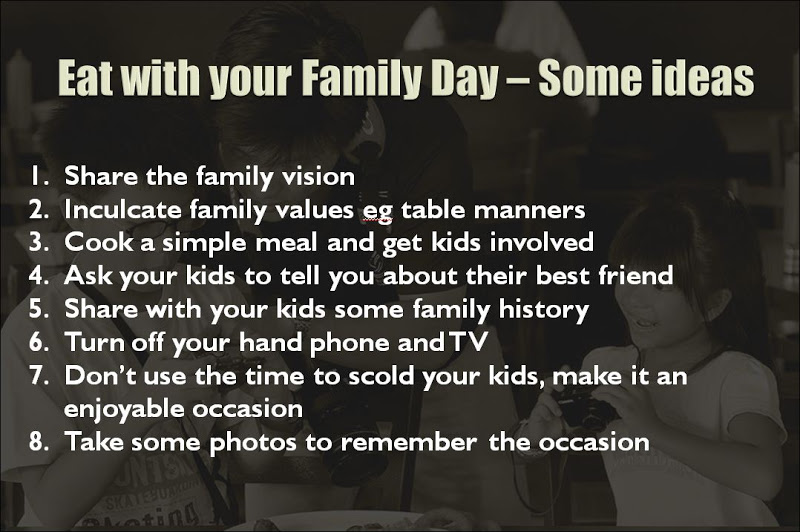 Tomorrow is Eat with your Family Day!
I grew up in a home where my mom was a homemaker, so everyday was Eat with the Family Day. Nowadays everyone is busier so a lot of families don't actually have the time to eat together which is why every year, one day is set aside to remember the importance of having a meal together. But eating with the family shouldn't just occur once a year! It should be a regular time where the family comes together to share in a meal and bond.
I will be giving two talks today and tomorrow on "Taking Family Photos" in conjunction with MINDEF/SAF's "Eat with your Family Day" and I thought I would share one of my slides on some ideas on what you can do during your "Eat with your Family Day" meal.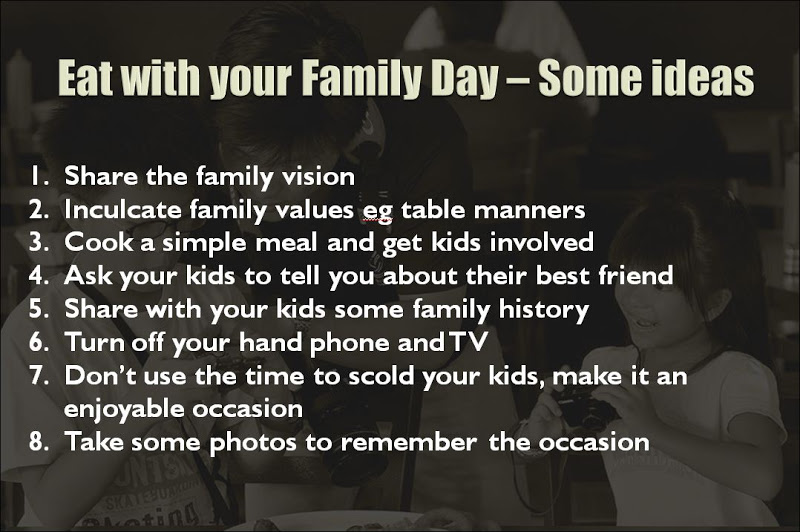 If you haven't had a nice sit down meal with the family for awhile, may I encourage you to take this opportunity to organize a meal with a conscious effort to build family togetherness!
You can read more about "Eat with your Family Day" at the Centre for Fathering website and Dadsforlife.sg