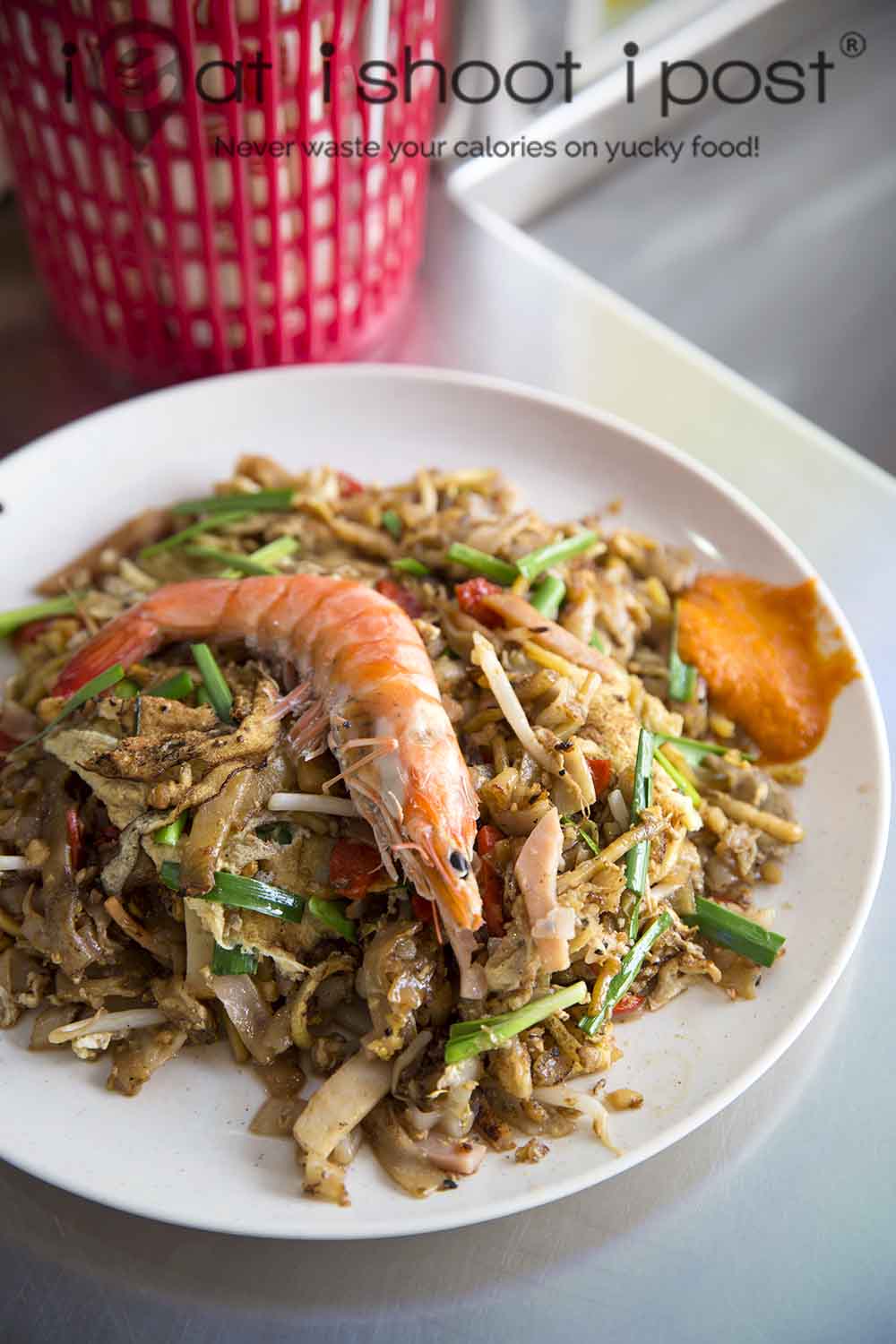 My friend Johnny pulled out his handphone and asked me if I wanted to see a Char Kway Teow man who dances when he fries his Kway Teow.
Sure!  Who wouldn't?
I am sure you would too, right?
So here I present to you, Singapore's very own dancing Kway Teow man!
Don't you think that most Singaporean hawkers seem a little too stressed?    We often see street food vendors from overseas having lots of fun, like the dancing rojak man of Penang or flying roti prata man.  But Singapore hawkers just seem a little too serious.  I guess you can't blame them when you have keep struggling with increasing rental, food prices and fussy Singaporeans who pay $3 for a meal and expect five star service.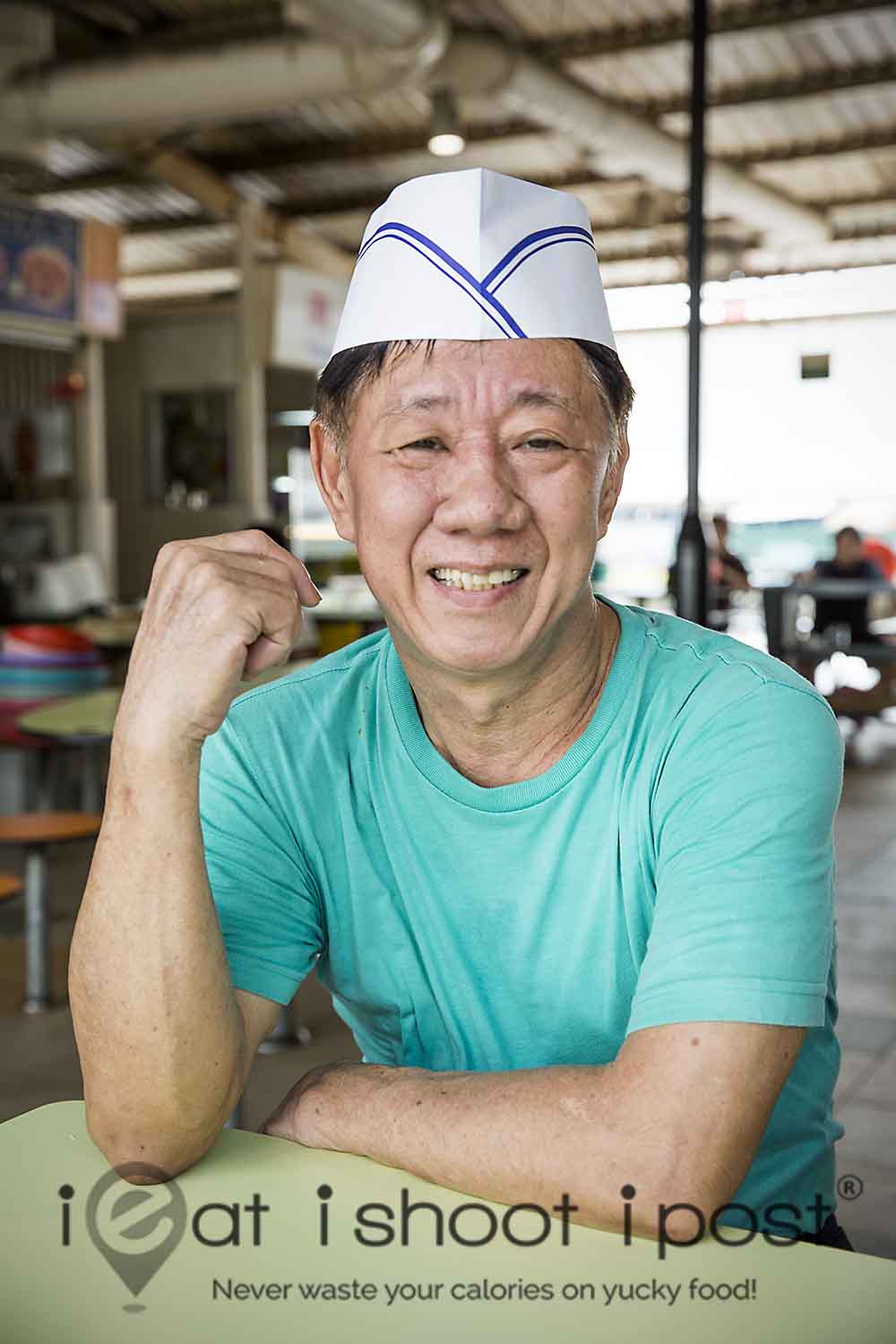 So, it is good to find a Char Kway Teow man who seems to have fun fun at work.  Mr Chee Wei Liang, 60 tells me that he doesn't have time to exercise, so he incorporates a dance routine when he fries his kway teow in order to work up a sweat.  I am sure that the heat and steam from the wok also helps to complete the sauna treatment.
He has been frying for almost a decade and took over from his father who was frying for 40 years in Macpherson.  Instead of carrying on his father's style of Char Kway Teow, he decided to go for a healthier, less oily option.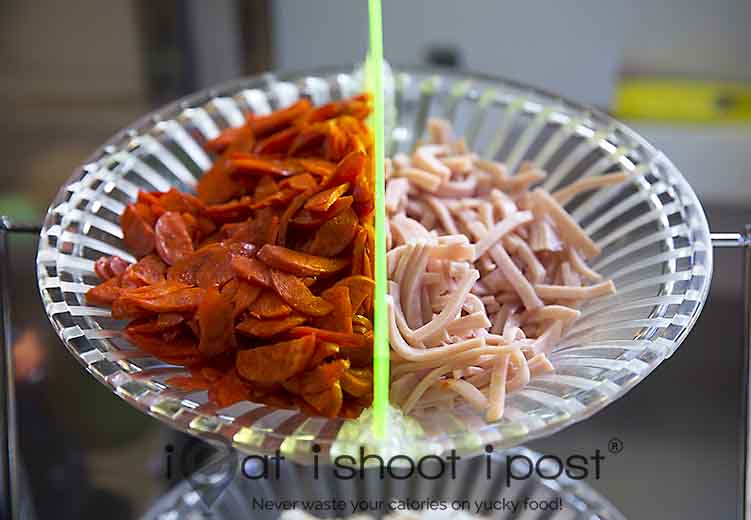 His style of Char Kway Teow is quite different from the usual Char Kway Teow that we are all familiar with.  To make it healthier, he doesn't use lard and pork sausages.  Instead he uses an eerie looking vegetarian sausage and chicken ham.  He also uses the thinner kway teow which is commonly used for Penang style CKT.  To boost the umami, he adds chyepoh to the garlic.  He uses four "sauces".  The first two, fish sauce and sweet soy sauce is common knowledge.  The next two is more interesting. The first is a mix of Hua Diao wine and lemon juice which he says helps to cut through the grease so that his kway teow doesn't feel too oily.  The next is a bottle containing beaten eggs which he adds at the end of the cooking process!  His homemade chilli sauce is also very unique.  It is bright orangey red in colour and tastes a little like chicken rice chilli.  It is quite spicy and people who like the heat will enjoy the chilli.  The cockles are placed on the plate and the freshly fried kway teow is placed on top of it so that it doesn't overcook.
It was a good plate of Char Kway Teow as long as you are not expecting a classic CKT.  Many fans on Facebook commented that his father's version was much better.  Well, such statements are quite difficult to challenge since nostalgia is one of the most powerful condiments there is. I like how the texture of the noodles is still lively and how it still has the hint of smoke from the wok.  What I  miss is the pork lard and real sausages!  4/5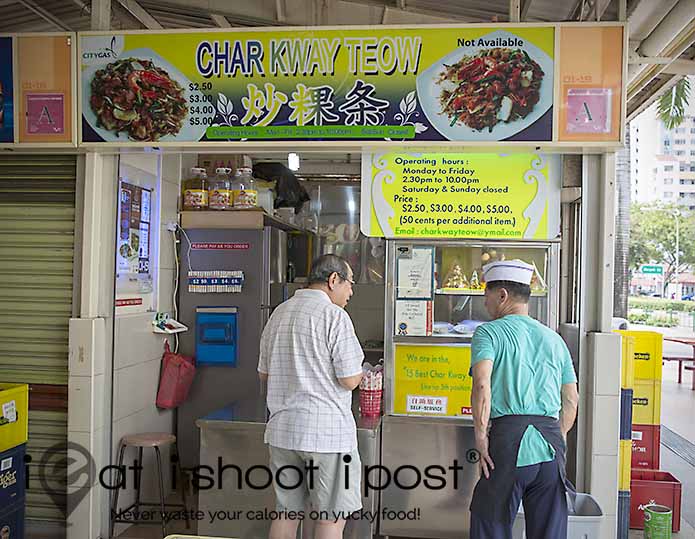 Conclusion
It is good to see hawkers enjoying their work!   The Char Kway Teow is well fried but it won't appeal to those looking for classic Char Kway Teow.  It is good for those who enjoy a healthier, no pork, no lard version without too much of a compromise on taste.  Mr Chee tells me that he plans to retire in four years' time and he is now actively looking for a disciple to take over the stall.  Ability to dance is optional.  Any takers?