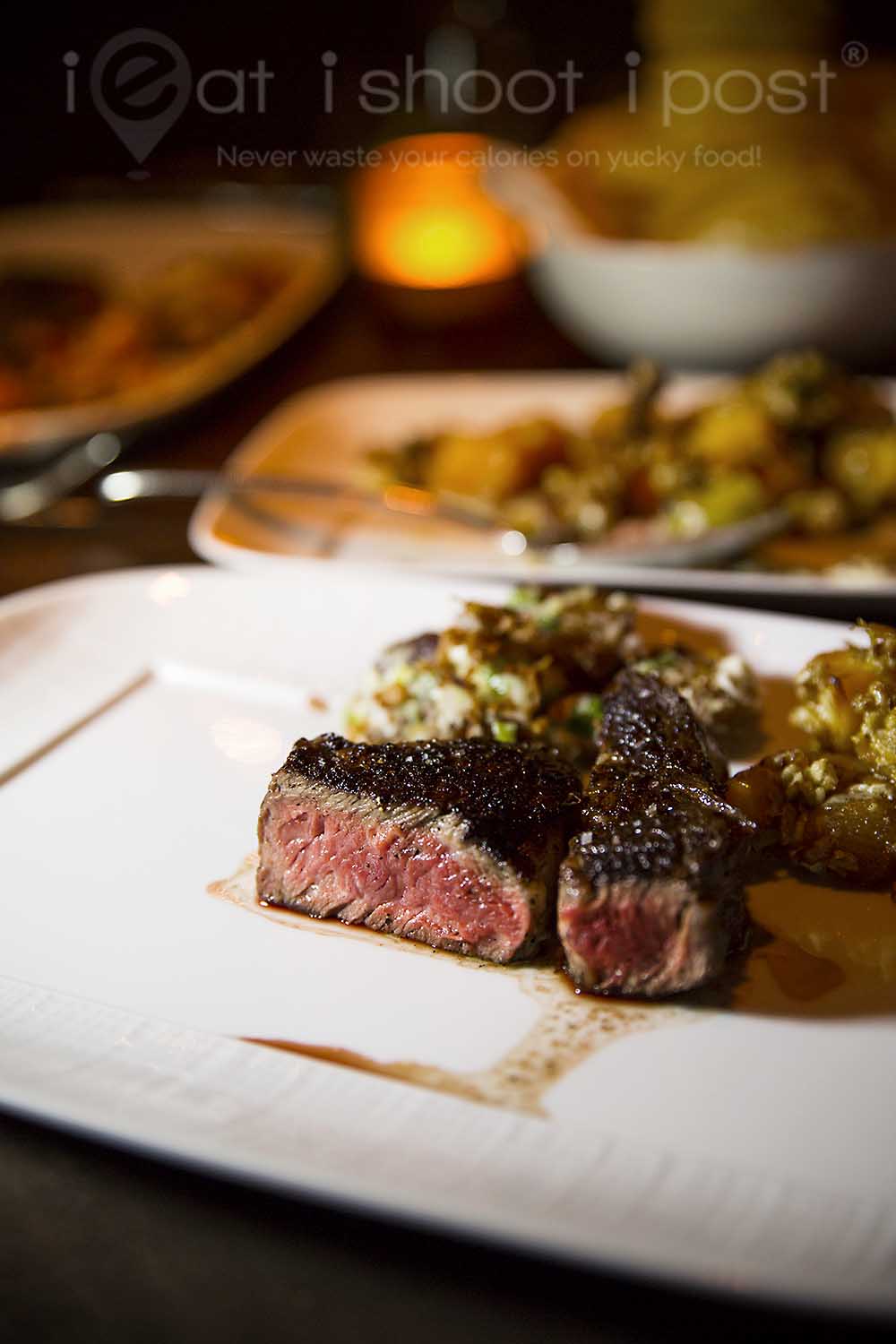 About four years ago, I picked up a book from the library that was simply titled "Steak".  There are very few single words that have the power to command my immediate attention and this is one of them.  The other is "Monnnnng!" which is what my Teochew name sounds like when it is uttered by my wife in an ascending tone.  It usually signals an ominous change in the weather pattern which requires a drastic course correction.
The title "Steak" got me to pick up the book from the shelf.  The subtitle, "One Man's Search for the World's Tastiest Piece of Beef" got me to bring it home.   What steak lover would give up the chance to travel the world and hunt down the ultimate steak, albeit vicariously?
A steak has the ability to transcend the generations and reach deep into our psyche to evoke that primal instinct in every man to the hunt.  In the words of the late AA Gill,  steak is
"… an emblem of victory, of survival……symbolic of something fundamental, something pre-banking, pre-mortgage, predownsizing, prehistoric. It is a metaphor for the most basic achievement: to kill for sustenance, to be strong, to man up. Watch a guy in a suit look at his plate when the waitress brings his steak. He glares at it just for a moment. It's not even conscious, but it's the look of ownership; it's the pride warning, "Don't touch my meat." "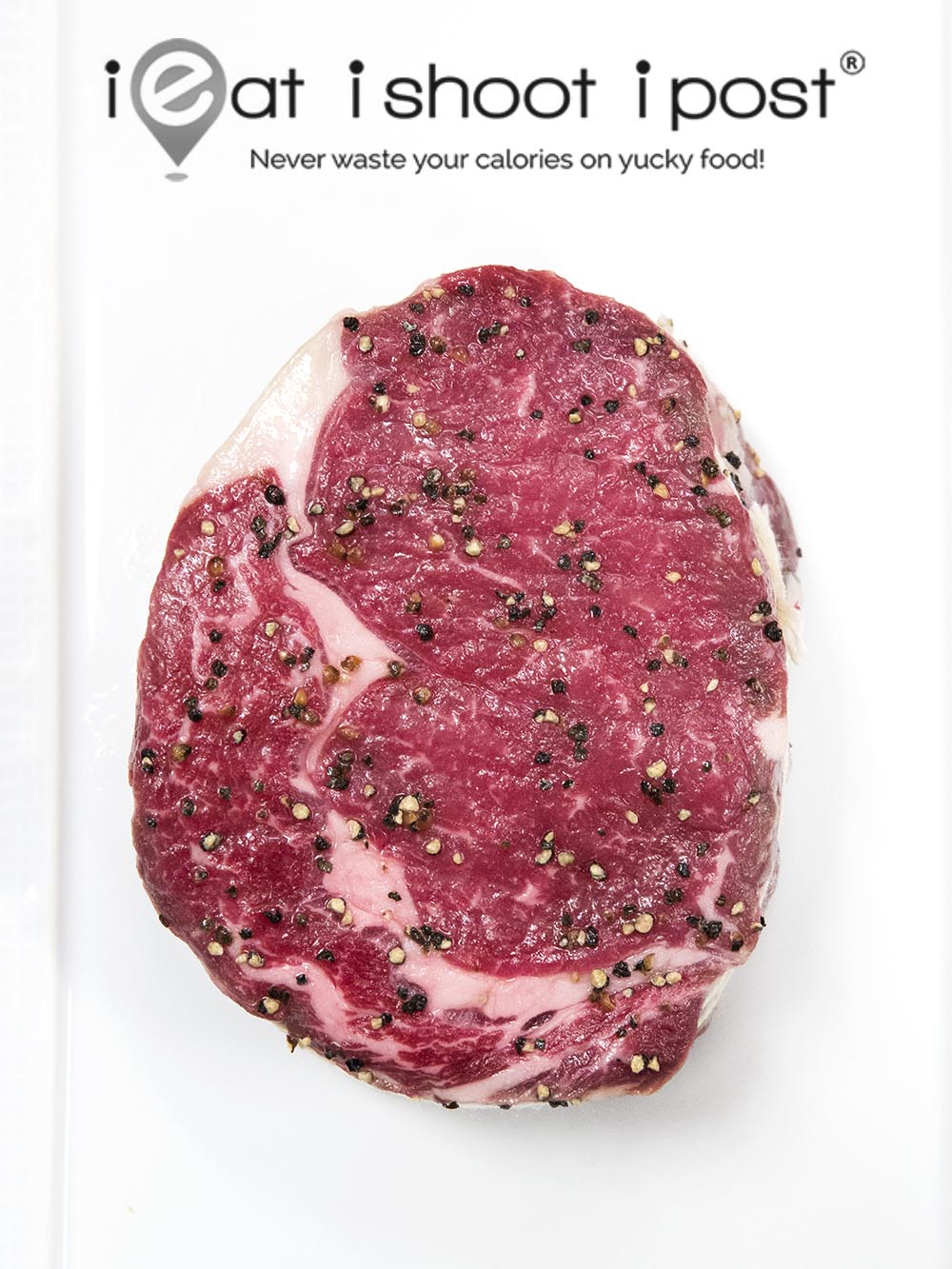 That primal instinct was probably what possessed the author, Mark Schatzker, to embark on his culinary adventure around the globe to hunt down the perfect steak.  That journey took him from the stockyards of America to the manicured Wagyu farms of Kobe in Japan and the lush Scottish highlands where he found his ultimate piece of meat — Highland beef raised by a certain Mr Angus Ruadh Mackay.
That was the moment when Angus Mackay Scottish Highland Beef was added to my culinary bucket list!  Since then, I have been pressing Chef Josh from CUT to bring it to Singapore!
After four years and Kobe beef, Hokkaido Snow Beef,  Red Poll Beef later, I finally received an email from Chef that he has finally gotten his hands on the Highland Beef.
So let me cut to the chase.
This Highland ribeye steak is probably the best steak I have had in Singapore.  It has been dry aged for 45 days and the rib eye cap has that funky, yeasty, cheesy flavour that is the holy grail of steak lovers.  Although it is fully grass-fed, it has just the right amount of marbling such that the beef is tender and juicy without being overwhelming like that of Japanese Wagyu.
However….
In his book, Mark Schaztker described Angus Mckay's Highland beef as "phenomenal" with juiciness that "begged credulity".  That was certainly not my experience.  The steak was very very good, but it still had a way to go before I would describe it as "phenomenal".
I found out later that the Highland beef that I had wasn't from the farm of Angus Ruadh Mackay.  The breed of cattle is important to a certain extent, but how they are bred is equally important.  According to the book, Angus Mackay's Highland cattle are fed a diet of clover and rye grass which take 2 years to fatten the cattle compared to 5 months with those that are fed steamed, flaked corn.  The longer time allows for the meat to mature like an aged whisky!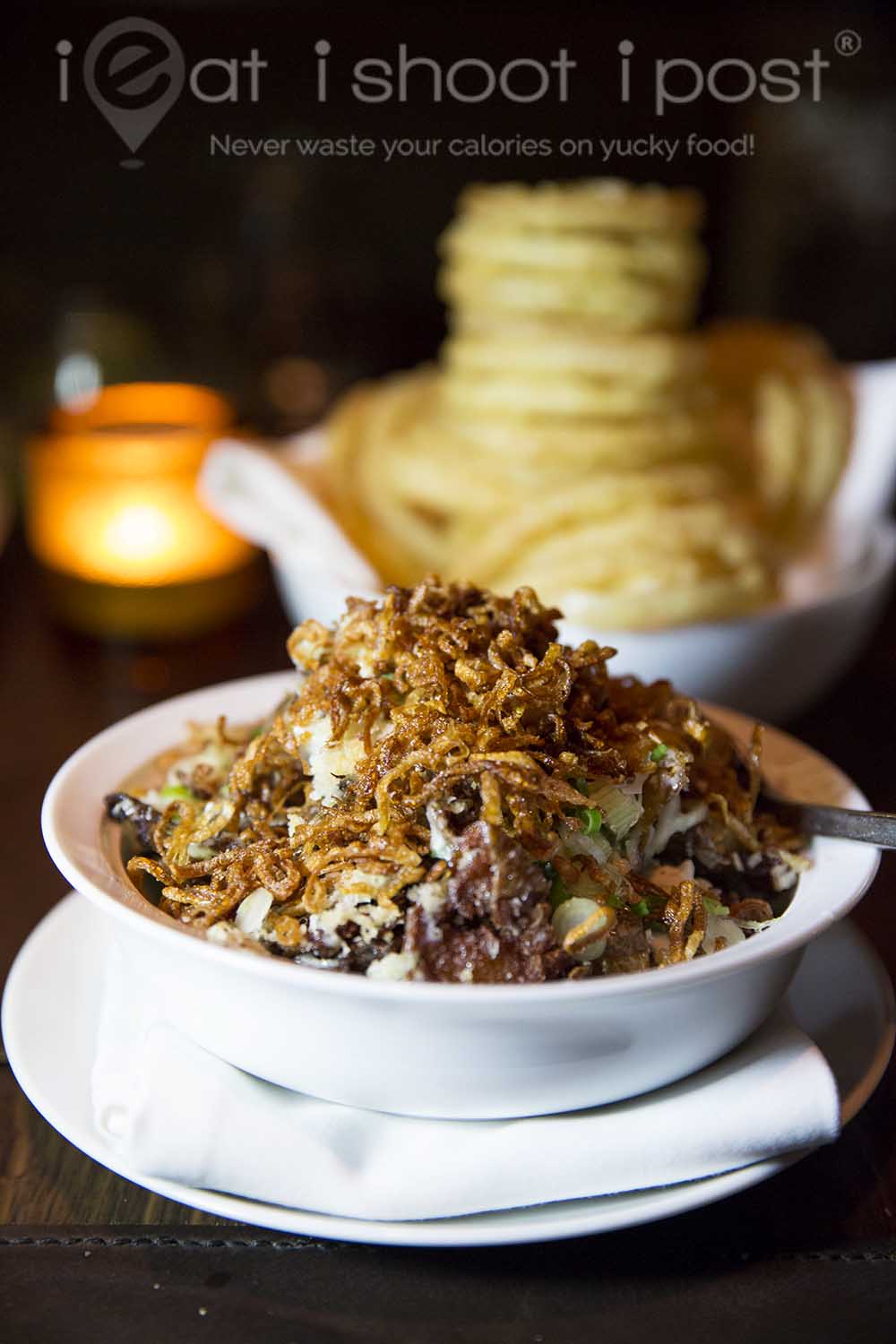 Conclusion
This Highland ribeye steak is the best aged ribeye steak I have had.  However, I am still not convinced that I have tasted the kind of Highland beef that was proclaimed the best beef steak in the world. Looks like I will have to continue to push Chef Josh to continue to hunt down a piece of meat from one of Angus Mckay's herd.