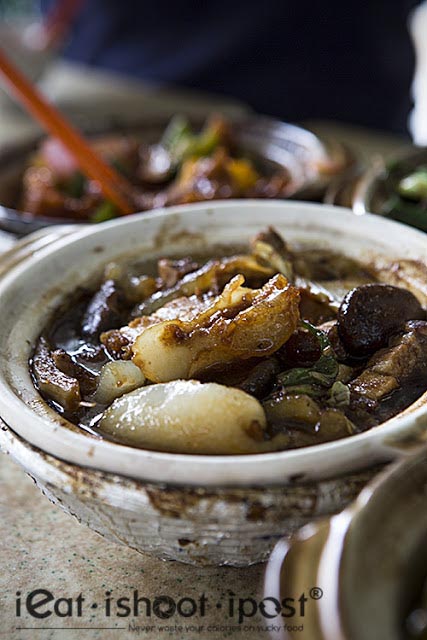 There's something magical about a claypot. When you eat food that is cooked in a claypot, somehow it just seems to taste better. Is it real or simply a psychological effect? A claypot rice expert once told me his theory that the claypot has hairline cracks in it which allow the smokiness of the charcoal to permeate through to give the rice that wonderful smoky flavour. Others have postulated that the porous nature of the claypot allows it to trap organic substances which combines with the clay to impart an earthiness to the food which porcelain or aluminum cannot. Another theory is that cooking in a claypot may help neutralize acids, thereby giving foods a more rounded flavour and sweetness.
Whatever the case may be, one undisputed property of the claypot is its ability to keep the food warm because of its ability to store heat. I think that this is the main reason that this stall in Chinatown is serving all its dishes in claypots. I say this because the Chef does most of his cooking in a super hot fiery wok and then serves it in pre-heated claypots. So none of the initial cooking is actually done in the claypot. It does however gives the dishes a satisfying sizzle, smoke and scent which gets all the other patrons excited while it winds its way to your table. That, in my opinion, is clever marketing!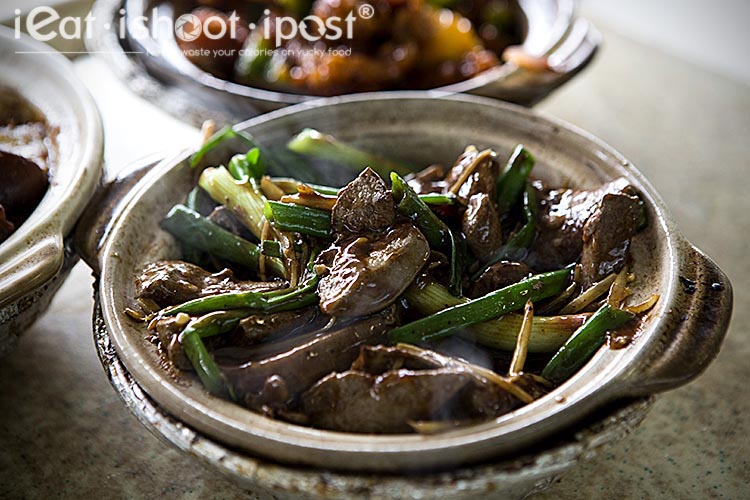 Smith Street Food Centre is very much like our deep oceans which still harbor a multitude of gems just waiting to be discovered. This is certainly one of them. The uncle here must lose about 2 litres of sweat during the lunch time service as he goes about his daily grind of dueling with the fire breathing wok.
Cantonese cuisine is all about wok hei (breath of wok) and there is no other way of producing that enigmatic aroma without facing a fiery inferno. Sure, this type of cooking takes place every day in the air-conditioned kitchens of good Cantonese restaurants, but most of it is undertaken by the minions of Chinese cooks. It is rare to actually see a wok master sweating it out in a tiny hawker stall.
Uncle tells me that his Sifu (master) was none other than Chef Tham Mui Kam of the legendary Four Heavenly Kings of Cantonese Cuisine. Having trained under Master Chef Tham for a number of years, he then opened his own Cze Char Stall at Silat street before moving to Smith St Food Centre a few years ago.
One of the best things about Claypot dishes is that the gravy often goes so well with rice! That is the case with our first dish of which was a braised sea cucumber. Now for $9, you don't expect the best kind of sea cucumber. It was rather crunchy and tasteless, but the rest of the dish was really good. I especially like Sio Bak that is first roasted till the rind is like keropok (fish crackers) and then braised till it has soaked up all the gravy. Best to avoid this if you are on a low carb diet! 4/5
I am not a pork liver person, so I can only say that my friends who live for liver tell me that the pork liver here is excellent. Chef gives the liver a quick smoke and sizzle in his hot wok and throws in lots of ginger and green onions. The aroma was excellent and it was amazing to see the dish smoking away when it arrived. The liver was tender, powdery and not too gamey. Like I said, I'm not a pork liver person, but those who are tell me that it is well worth the calories. 4.25/5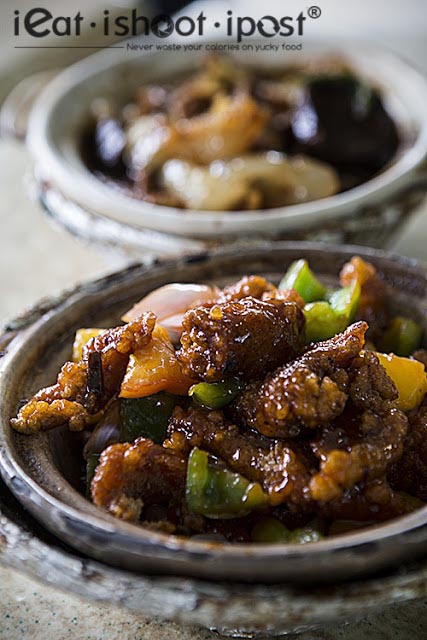 What got me really excited were his sweet and sour pork. Not many places make sweet and sour pork using the hawthorne fruit anymore. Most places just replace the sourish fruit with vinegar which is a shame as it lacks that unique fruitiness that the hawthorne imparts to the sauce. Chef also deep fries the pork only on order so that the pork is crisp and juicy. The only thing that I don't agree with is serving it sizzling hot in a claypot. I don't think it adds any value to the dish! 4.5/5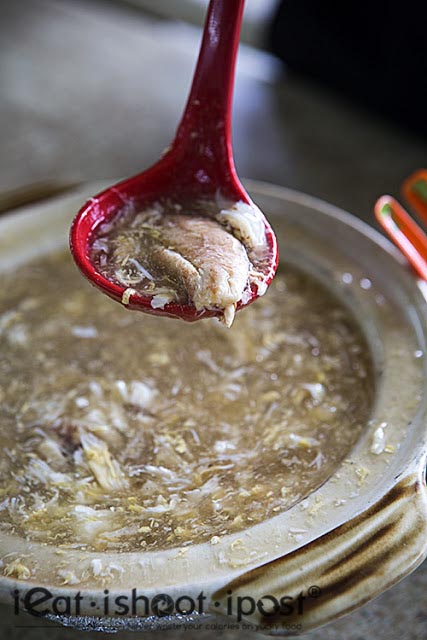 Shark lovers can be rest assured that even though this dish is called Sharks fin soup, there really isn't enough sharks fin in it to cause a global calamity. And you shouldn't expect it since a big bowl of it only costs $18 that is enough to feed five persons. However, the soup is full of other good stuff like fish maw and freshly peeled crab meat in a very nice broth. 4.25/5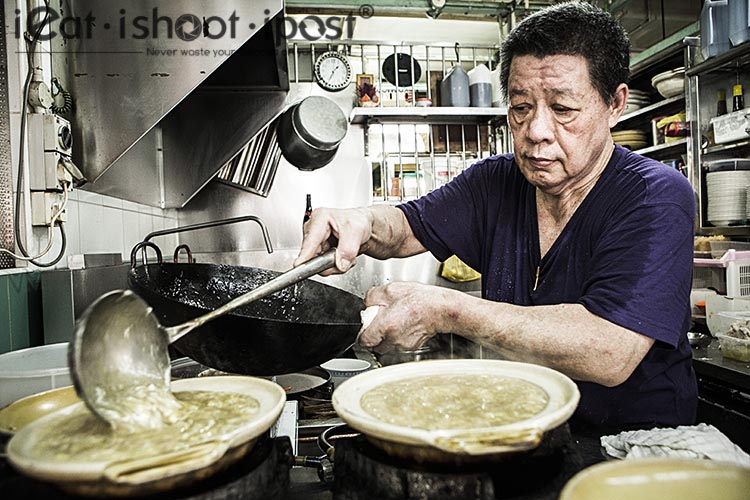 Conclusion
Cheap and good Cantonese style Cze Char dishes expertly prepared by a wok master and served in sizzling hot claypots. What more do you need to know?