This stall is currently closed and looking for new location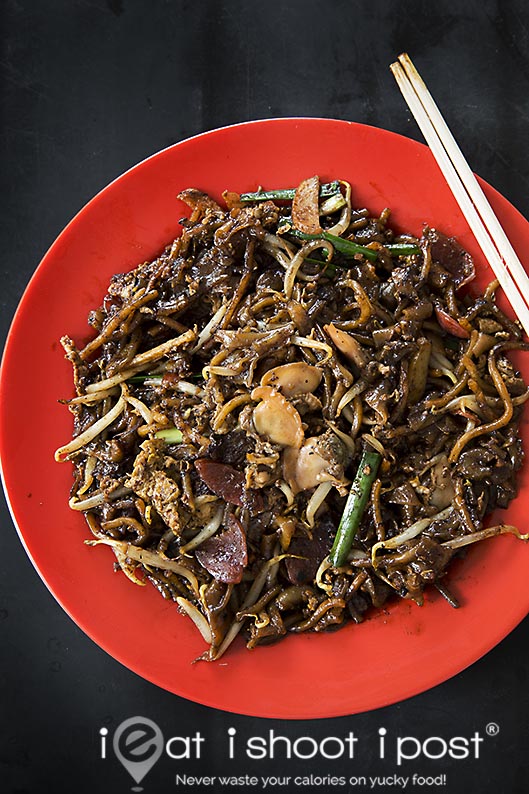 Things are certainly looking up for Char Kway Teow!  When I published my first book in 2010, it was titled "The End of Char Kway Teow" because at the time, I observed that all the best Char Kway Teow stalls in Singapore were manned by wok masters who qualify for the Pioneer Generation Package.  I am glad to see that since then, there are not just one, but a few young Char Kway Teow hawkers who have decided to take on this very popular Singaporean dish.
In our recent polls Char Kway Teow was voted the 3rd most popular hawker dish by almost 9.5K of our readers!  Yet, the current state of our Char Kway Teow does not reflect its popularity.   It is a dish that you can find in almost every food court but only a few stalls really do it justice.  Unlike Chicken Rice where the ingredients can be prepared in a central kitchen, the ingredients in Char Kway Teow are all very basic.  The magic happens in the wok and that is something that requires the skill hands of a trained wok-meister.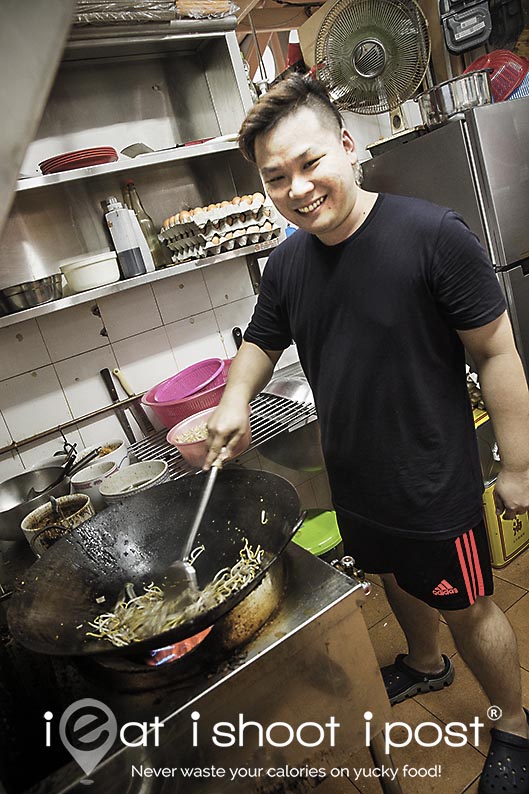 Dennis, 33, first generation CKT hawker
The most important ingredient in this very artisanal dish is passion and determination on the part of the hawker to fry a good plate of Char Kway Teow.  You don't need to have inherited the recipe from your grandfather.  With just a few key points and lots of practice, anyone can fry a good plate of Char Kway Teow.
That was how Dennis, 33,  did it.  He gave up his job in a logistics firm to fry Char Kway Teow because he really loves the dish.  The basic skills were learnt from a retired Char Kway Teow master and he went off and got all the equipment and practiced till he was proficient at it.  Even though I had made the point earlier that the ingredients in Char Kway Teow are very basic,  it still requires attention to details that make the difference.  Dennis makes it a point to fry his own chilli and render the lard fresh.  The two principal sauces, viz the fish sauce and the sweet dark sauce are not simply used straight out of the bottle, but have undergone some tweaking in order to make them more yummy!  I have spoken to many Char Kway Teow hawkers and some of them actually pre-cook the dark sauce with pandan leaves and gula melaka!
Even though Dennis has only been frying for only a few months, his Char Kway Teow has already reached the level where I would finish the whole plate.  (I usually only take a few mouthfuls if the Char Kway Teow were mediocre – I Never Waste My Calories on Yucky Food!)  Right now, he is only frying a few plates at a time and so he really gives the Kway Teow a really good smokey stir fry.  The real challenge is to see if he can maintain the standard when he has to fry a larger quantity!  4.25/5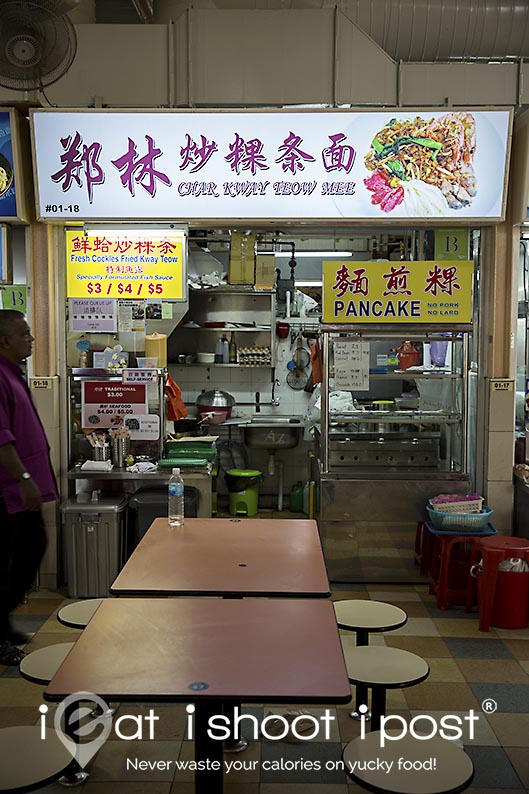 Conclusion
It is good to see a young man behind the wok who is frying up a Char Kway Teow that can easily challenge some of the more established stalls.  There is hope for Char Kway Teow after all!