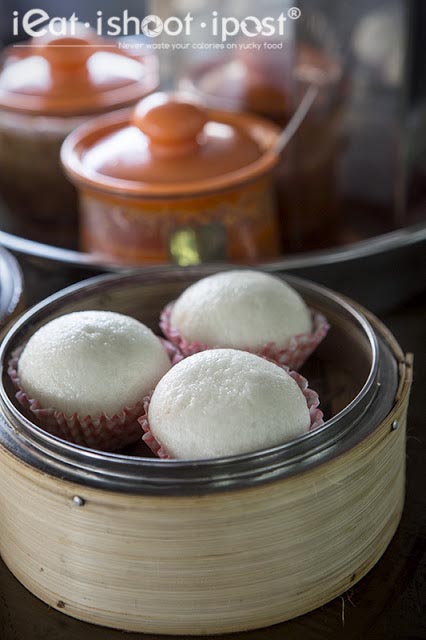 I know for a fact that there are a lot of people who are going to be very excited about this post! When I posted the photo of the creamy "liu sar" spilling out of the pau on facebook, it caused quite a stir in our facebook community! But I am sure there are others who are wondering what the heck a "Liu Sar Pau" is in the first place?
"Liu Sar" literally means "flowing sand" in chinese and refers to the fact that the contents of the pau literally flows out of the pau when you break it open. The custard is made from salted egg yolks, custard powder and milk powder and the filling is left in the fridge to set before molded into balls and wrapped with dough. The ability to get the contents flowing all boils down to the skills of the chef and indeed, I am told that the really good ones will literally explode if you are not careful. There have been cases where people have gotten the molten lavalike custard all over their shirts!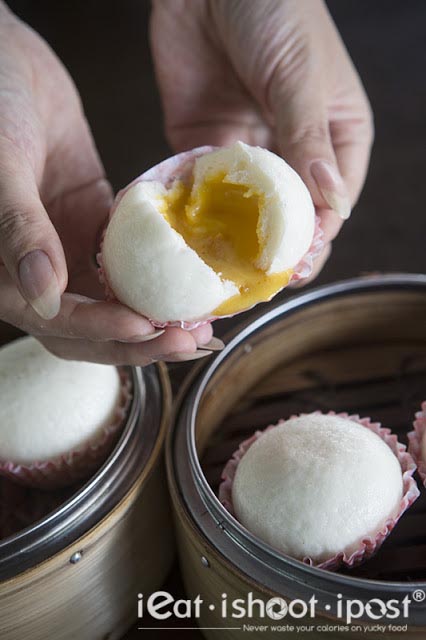 Chef Foong started making dim sum in Malaysia and then worked in Hong Kong before he came to Singapore to helm Tung Lok Restaurant at East Coast. He now runs this non-descript little dim sum shop which you will probably just walk past without noticing if you are hunting for food along the row of Teochew Muay shops along Upper Serangoon Road.
Chef's signature Dim Sum is the Liu Sar Pau which is excellent and can give any of the high end Dim Sum restaurants a run for the money! I must admit that they were so good that our group ended up ordering extra portions even though we already had quite a lot of his other dim sum dishes! 4.5/5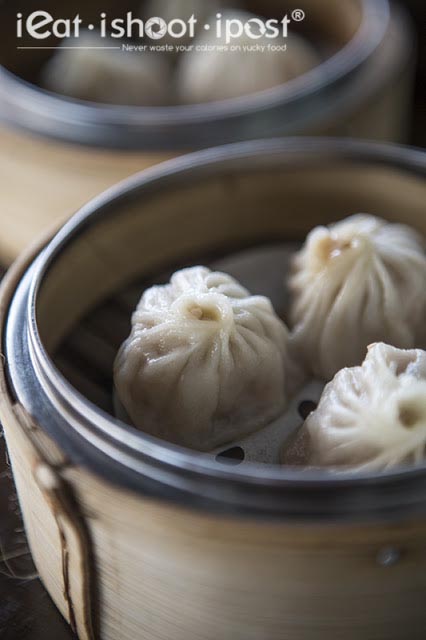 Now of course, you need to have a balanced meal, so you can't just eat Liu Sar Pau like how some people only eat Durians for breakfast, lunch and dinner right? Thankfully, his other dim sum dishes are quite competent. Some more than others, but when you take into consideration that the most expensive item is $3 nett for a basket, then it does make this a place for a quick dim sum fix if you don't need the peanuts, table cloth and cheong sum clad waitresses. (Actually, you don't see many of them nowadays.)
One item that I would order is the Xiao Long Bao which he makes to order so that it is always fresh. The skin is thin and resilient and there is at least half a soup spoon of tasty soup in each dumpling. Not perfect, but very good for the price. 4.25/5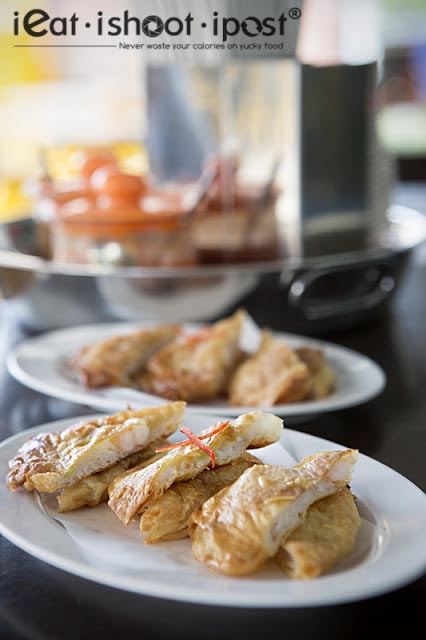 Other items such as the beancurd prawn roll which are made with a mixture of sotong paste and prawns are savoury little items which go well with the sweet chilli sauce. 4/5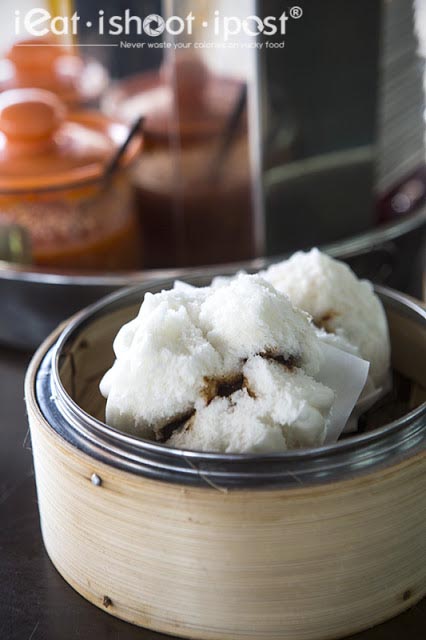 I have mixed feelings about the Char Siew Pau. Chef's pau skin is excellent and he was able to get the pau to fluff up and "explode" properly, however his char siew filling was just a tad dry and lacks the smokey charcoal flavour. Bit of a shame, it would have otherwise been a really good Char Siew Pau. 4/5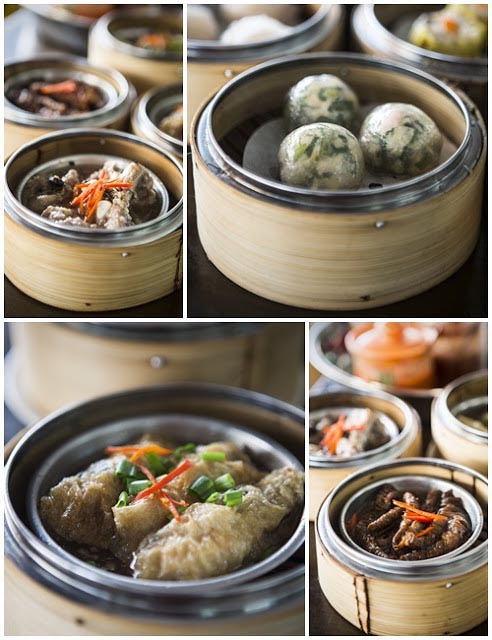 The dim sum is very competent overall and I would say that they almost restaurant standard but sold at coffeeshop prices. The Siew Mai and Har Kow were slightly disappointing though. I spoke to Chef after the meal and found out that he tries to make use of leaner pork to make his Siew Mai, Pork Ribs etc which was the reason why the texture of the meat was not as bouncy and tends to be a bit dry. The steamed beancurd roll was very good though and the steamed carrot cake was also competent. But the star of the show is still very much the Liu Sar Pau.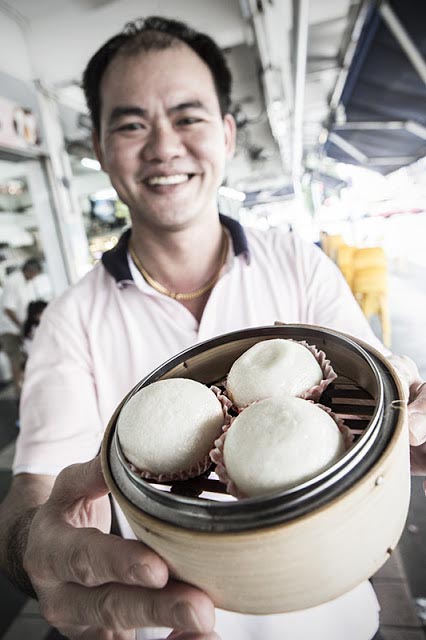 Conclusion
Cheap and good dim sum in the Hougang area which is good for a quick bite. However, if you love Liu Sar Pau, then this is one of the few places you can just drop by to satisfy your craving without having to eat a whole dim sum meal.