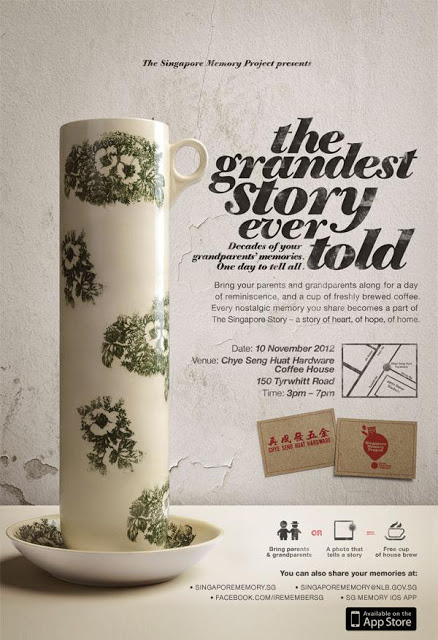 My grandma used to say that the way to pick up girls was to accidentally bump them onto the ground and then help them up! She also used to say that the way to see if a person is the real owner of a certain item is to see if it sticks to their noses! I guess that was her way of tell me that nothing belonged to me!
Do you have a photo with a grandmother story to tell? I am sure you do! Better still, if grandma or grandpa are still around, bring them down to Chye Seng Huat Hardware Coffee House for a free cup of coffee on 10 Nov 2012! We want to hear, record and perhaps even video tape their stories for the Singapore Memory Project! There's going to be lots of giveaways and if your grandma has some food memories of Bak Kut Teh or Hock Lam Street, I want to chat with her!
So, you planning to come? Register here.
See you there!