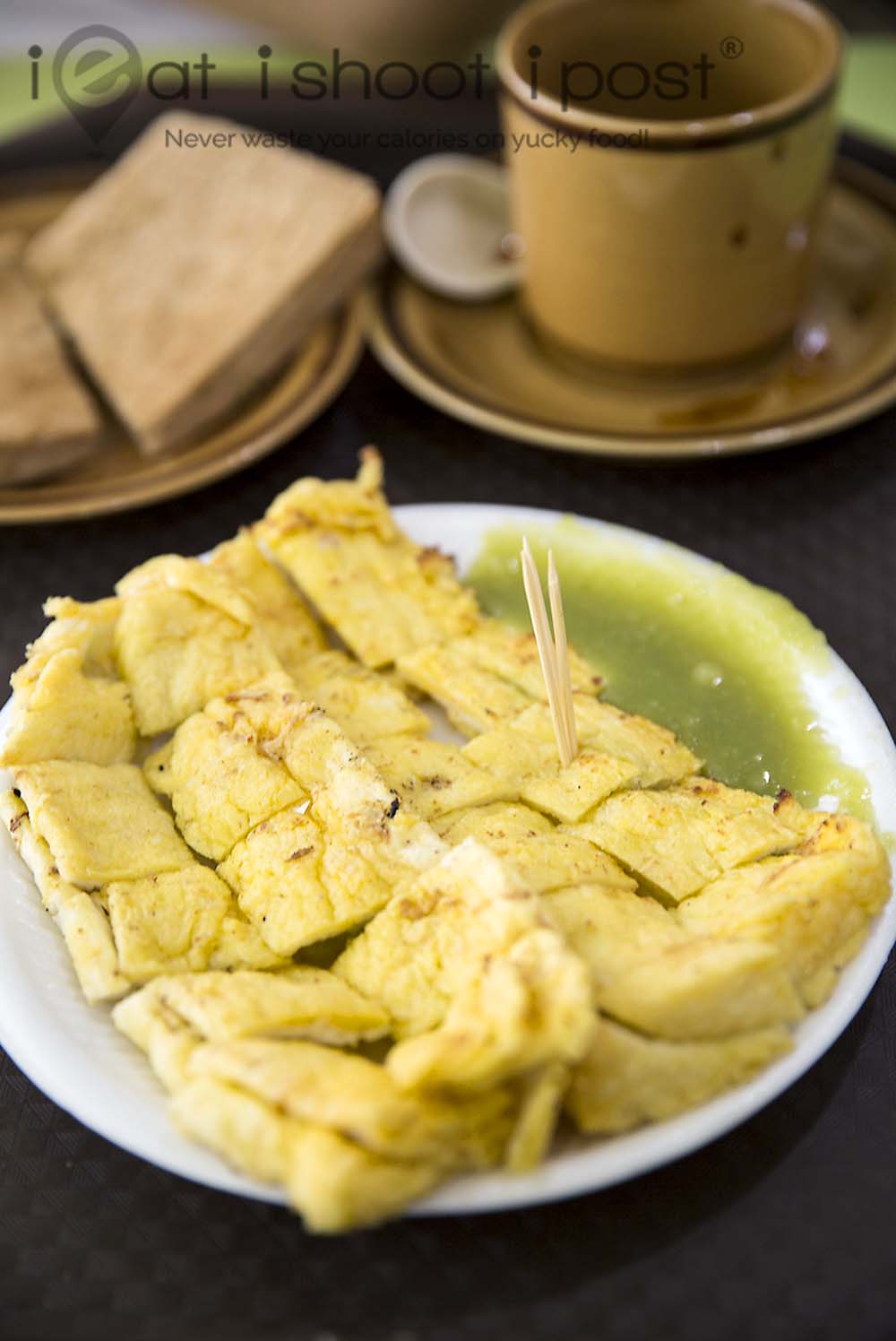 Stalls like Ah Seng are real heritage gems.  Ah Seng, together with his wife and son are still doing things the way it has been done since he first started helping his father make coffee after arriving from Hainan island in 1964.
Many coffee stalls try to give the impression of that they are serving heritage coffee by using the traditional pots and socks.  But most are just perfunctory gestures which lack the heart and soul of the true Hainanese coffee artisan.  Few hawkers still bother to make their own kaya and use charcoal to toast their bread. Even fewer would even entertain the thought of making French Toast over a charcoal fire! But here at Ah Seng, it is this artisan spirit that still drives the family to open their stall every day at 5.30am in the morning!  Now, I hope you understand why I say that they are a real heritage gem!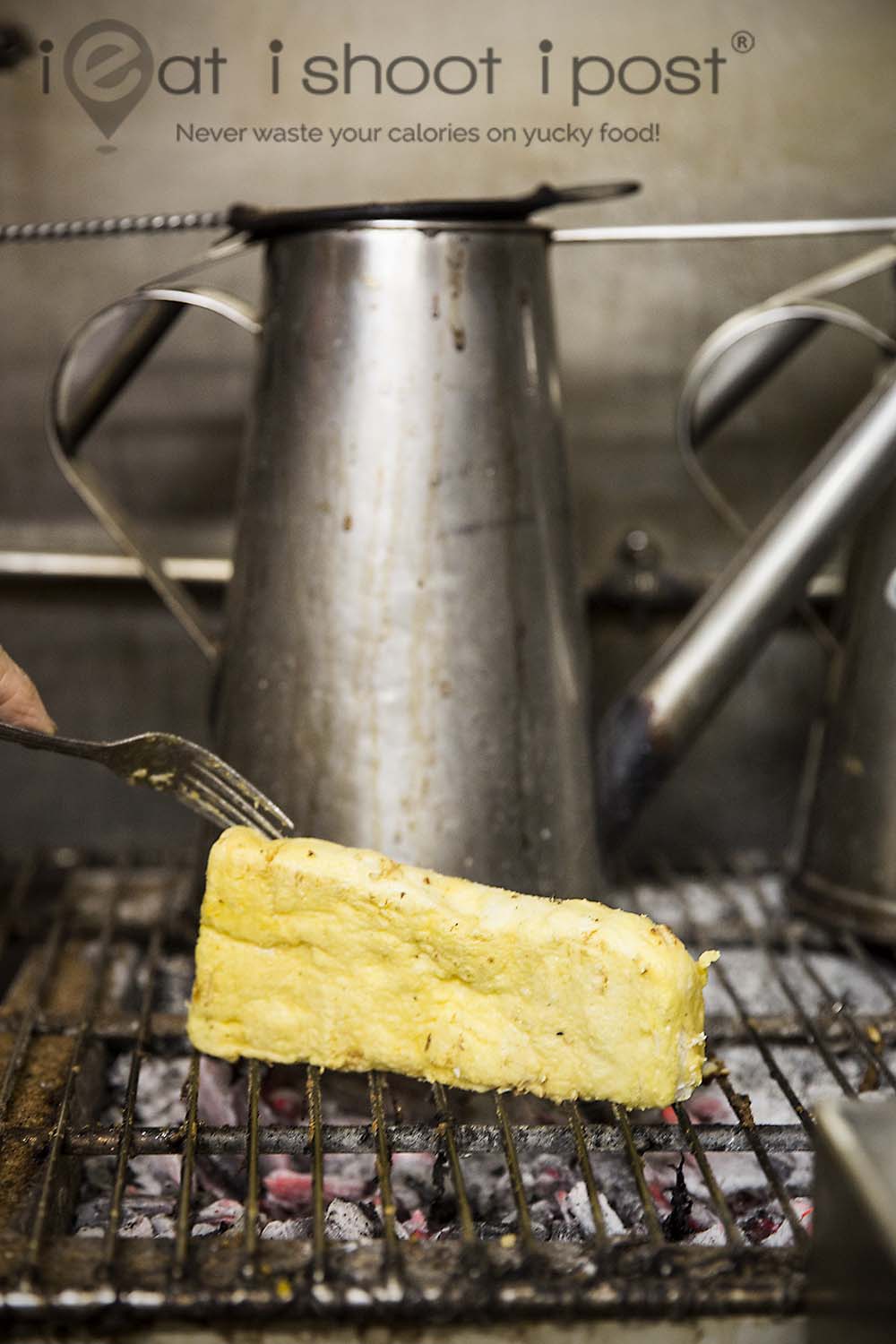 The way most of us would make French Toast is to dip the bread in egg wash and pan fry it.  That would make the most sense, since you don't want the egg to drip all over the stove. It is incongruous to think that French Toast should be cooked over a charcoal stove.  But that was how our Hainanese forefathers did it.  It's not hard to imagine why.  It was probably done because someone asked for French Toast and all they had was a charcoal fire.  So some Hainanese kopi (coffee) uncle just dipped the bread in egg wash and grilled it!  The rest, as they say, is history!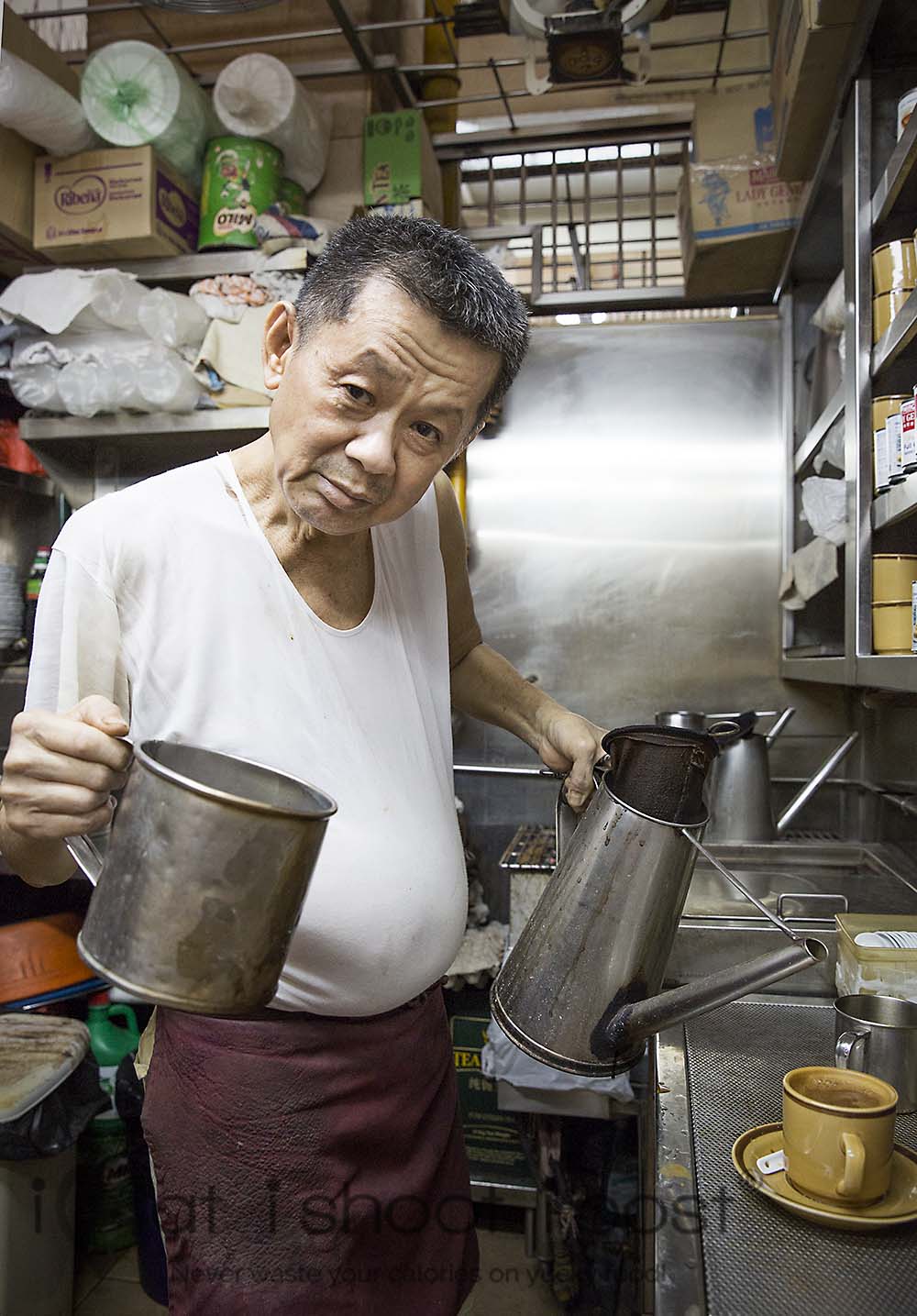 The French Toast at Ah Seng is a simple recipe.  Traditional bread is cut 1 inch thick and dipped in beaten eggs.  No cream, no milk, no sugar, just bread and eggs AND most importantly, charcoal smoke.   The way Ah Seng makes it is most inefficient.  He uses his fork to add more egg wash to the bread while it is grilling, then after flipping the bread, he has to use his fork to scrape off the crusted egg wash from the grill.  Once the bread is lightly charred, his wife would slice it in half and add slices of butter and home made kaya to it. It really is a labour of love, but the end product is the ultimate comfort food!  4.25/5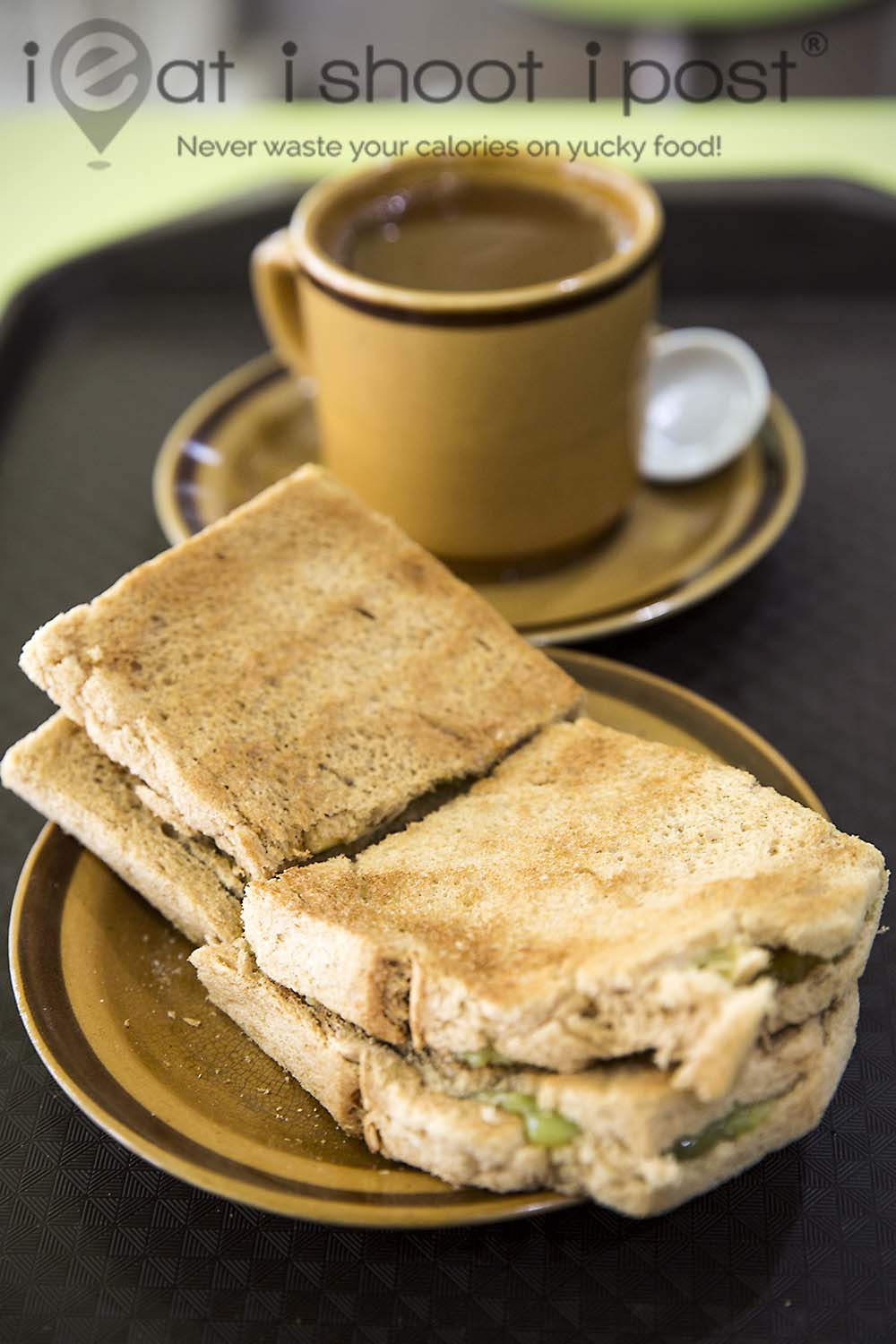 The normal kaya bread is similarly toasted over charcoal fire and flipped by hand. They use a brown bread which they have been buying from the same baker for decades.  Is it the ultimate kaya toast? Honestly…….. no.  The bread could be more brittle and the kaya more fragrant but it is as old school as it gets.  4/5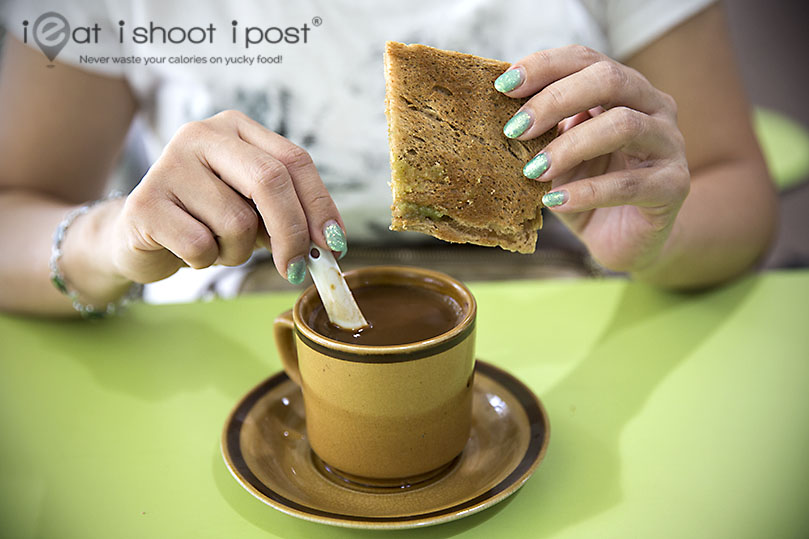 The stall also uses very unique coffee cups which are specially ordered. Unlike many stalls which buy the typical kopi cups to give the semblance of heritage, they chose these cups in order to stand out from the rest!  And these aren't cups that look like old cups, they really are very old cups!
The kopi, unfortunately wasn't as stellar as we hoped.  It was a little too bitter and not as fragrant as some of the other stalls we have tried. 3.5/5 However, judging from the queue, I am sure there are many people who like their style of coffee!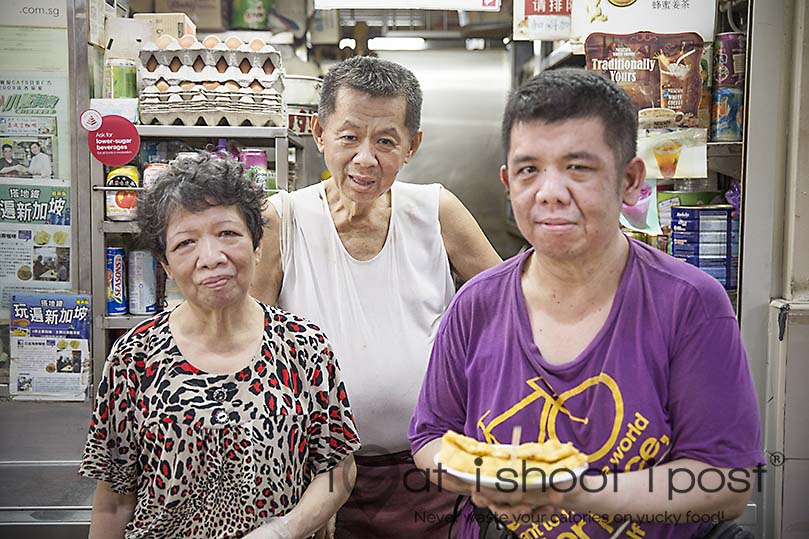 Conclusion
Ah Seng Hai Nam coffee is nothing short of a living museum which we can be proud of.   The passion that drives the family's insistence of doing everything the old school way in the face of modernization is a true inspiration for us all.
Check out my other coffee reviews here!