Is Anything New?
If you've noticed something different about our site then THANK YOU! That means you've been reading our blog and we are truly appreciative of you! If you are new, welcome! We love to have you too! We continue to write about food we love to eat, recipes we like to cook, ingredients we've discovered, places we've travelled and experiences we've had.
Tell us what you think
It's been a journey for us to transform the old site to this new one. We'd appreciate your feedback on how it's working for you. Please click on the button to do a simple 5-min survey.
Here's a quick tour of what's new in the site.
Home Page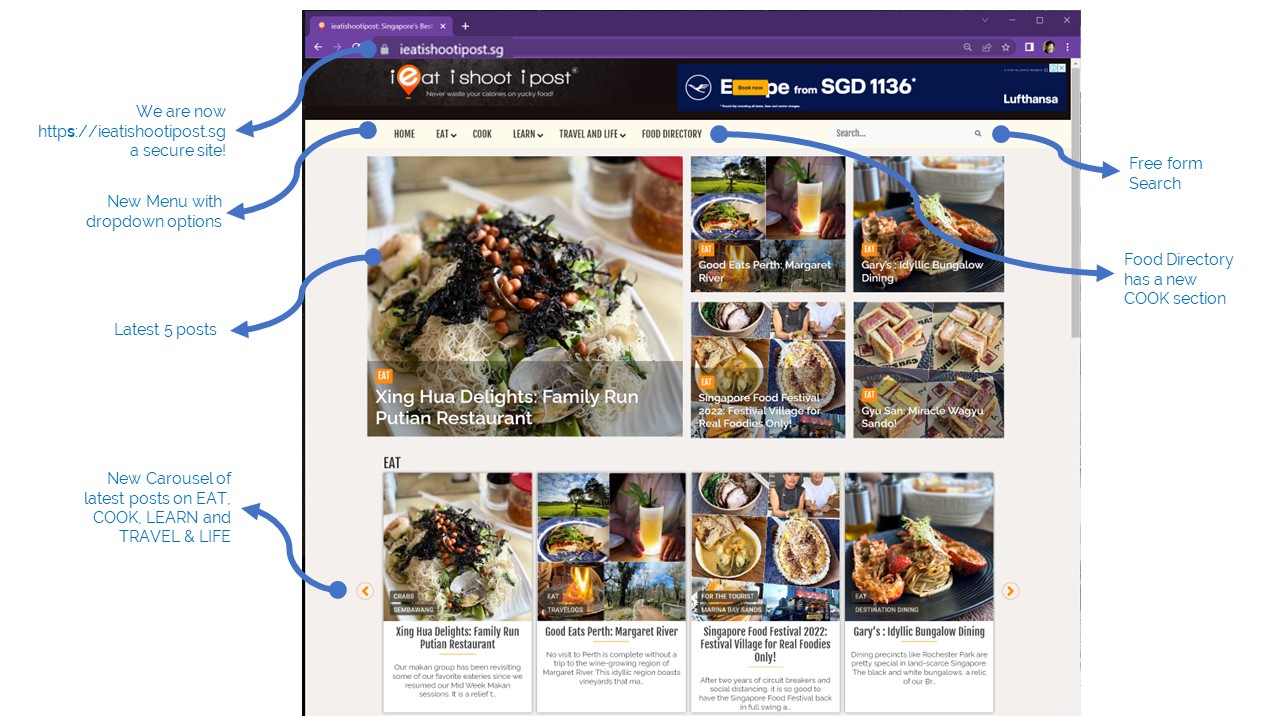 You'll see the latest 5 articles when viewing on a desktop/tablet and 3, if you are on your mobile device. Scroll down a little and you'll find horizontal carousels of 4 main sections namely – Eat, Cook, Learn and Travel & Life.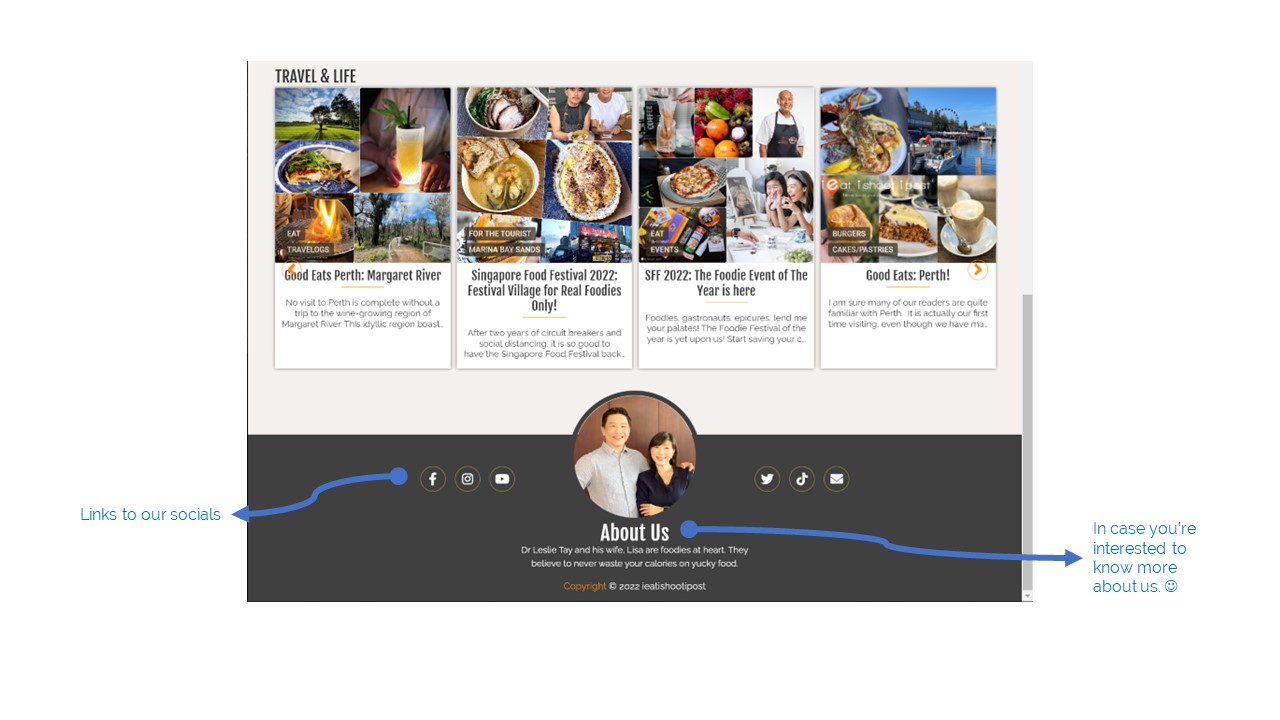 At the bottom of every page is just something about us, how to contact us and our socials.
Menu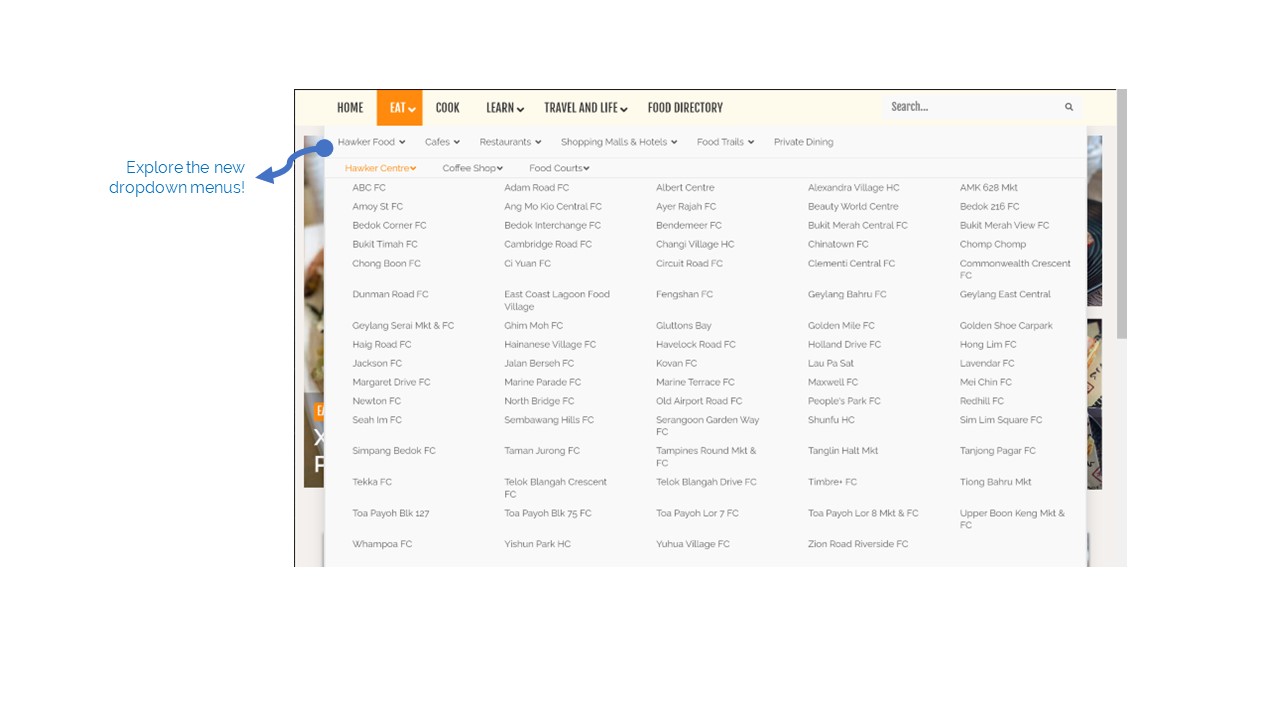 The EAT, LEARN and TRAVEL & LIFE menus have been expanded to include sub-menus so you can get to the content you're interested quicker.
Food Directory has a new Cook section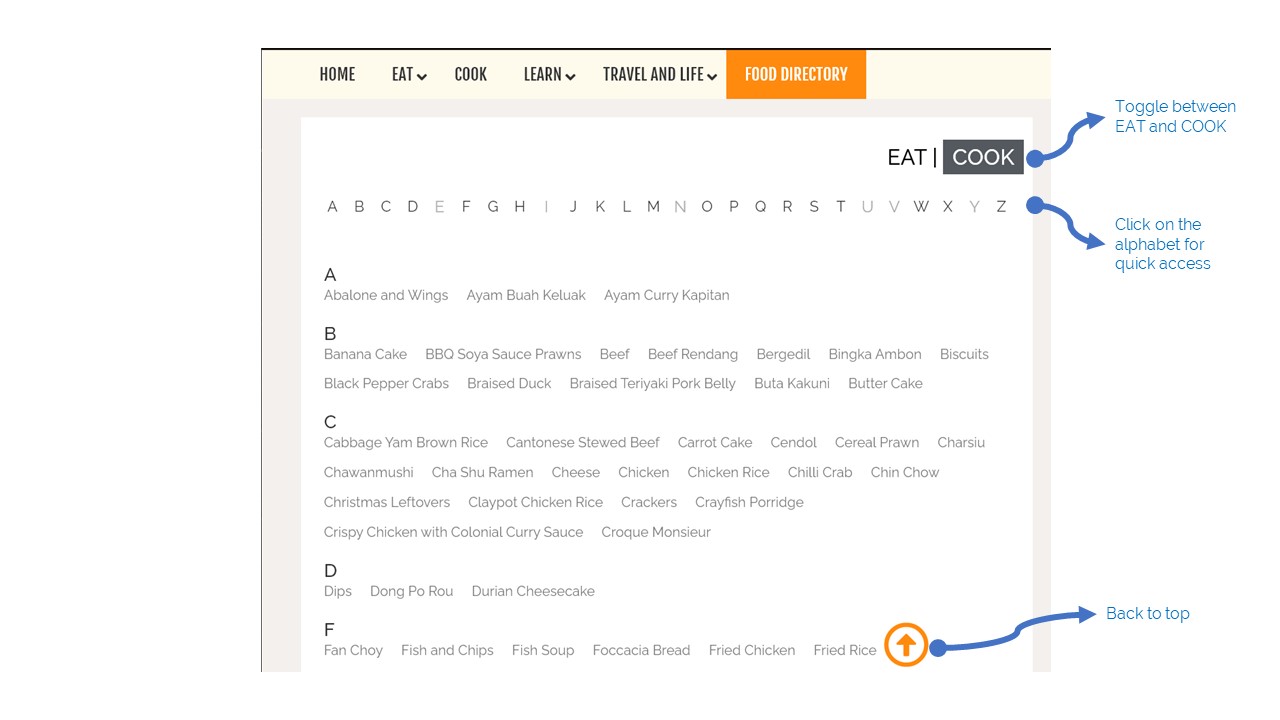 You can now browse through quickly the different recipes Dr Leslie has experimented and documented over years, everything from Charsiu, Pizza, Prata, Fishballs and Tau Huay to Pandan Chiffon, Banana and Japanese Cheesecakes!
Sharing An Article is easier now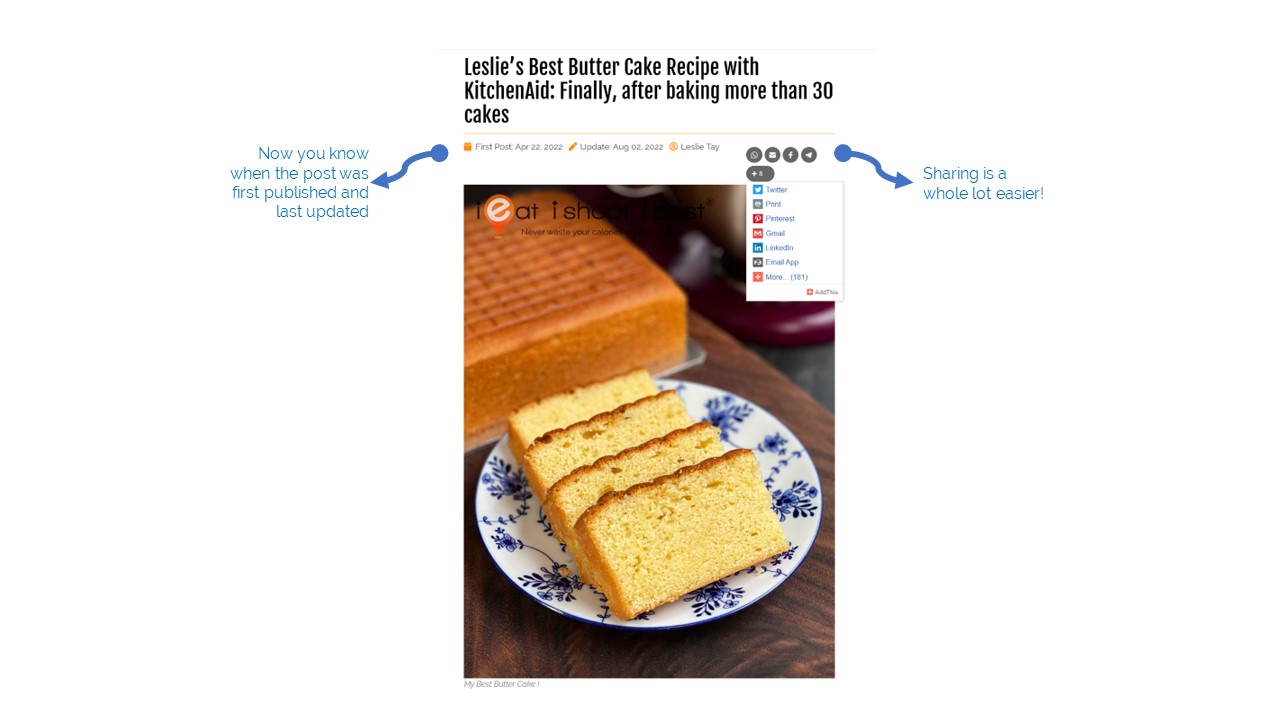 Thank You!
Thank you so much for reading our site! Your support keeps us going! We appreciate it and God Bless!
Dr Leslie & Lisa