Tefal Home Chef Smart Pro IH Multicooker Recipe: Japanese Chashu
Posted on: November 12, 2019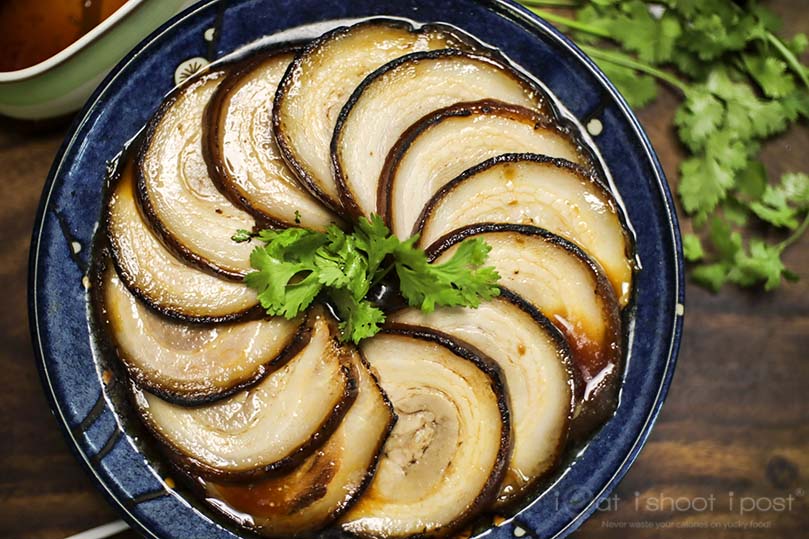 With the Tefal Home Chef Smart Pro IH Multicooker, this Japanese Chashu which would normally take 3 hours to cook is easily done in just 45 mins! It's Opti-Taste technology with induction heating and specially designed spherical pot ensures that optimal cooking conditions that brings out the natural flavour of the ingredient!
This is a dish the whole family will love.  By rolling the pork belly and cooking under pressure, the meat remains juicy and so so tender.  It is a versatile dish that goes well with plain rice, steamed buns and of course ramen!
Ingredients
Pork belly 1.5kg
Cotton Twine 3m
Japanese soy sauce 250ml (1 cup)
Mirin 250ml (1 cup)
Sake 250ml (1 cup)
Rock sugar 50g
Ginger 2 slices
Welsh onion 1 stalk
Garlic 3 cloves
Method
1.  Tie the pork belly with cotton twine and boil for 5 mins to clean the pork.
2.  Brush the pork with dark soy sauce and let it rest for 10mins
3.  Make the braising sauce by adding the mirin and sake in a pot, bringing it to a boil and burning off the alcohol
4.  Add the soy sauce, water and rock sugar and simmer till sugar is dissolved.
5.  Place the pork, ginger, welsh onion and braising sauce in the multicooker and pressure cook for 45 mins.  (If you are using a normal pot, simmer the pork for 2-3 hours until you are able to poke a chopstick through the pork easily.)
6.  Allow the pork to cool and firm up in the fridge before slicing
7.  Using a propane torch, lightly char the charshu to warm it up and give it a nice char.
8.  Nice with rice, fun in a bun and on ramen!
Happy Cooking!