Singapore's Top Ten Zi Char Food!
Posted on: July 25, 2014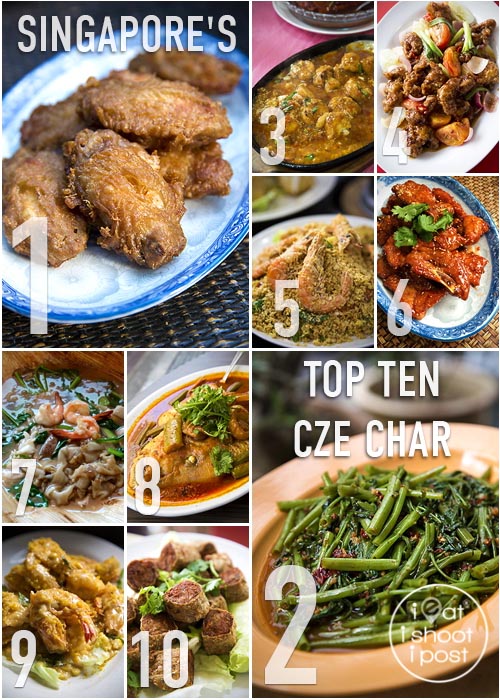 The results for Singapore's Top Ten Zi Char Dishes are in! A total of 8486 fans have voted and it is clear that Singapore's most popular Zi Char Dish is Har Cheong Gai!  Here is the list of the top ten: 1. Har Cheong Gai 1002 2. Sambal Kangkong 821 3  Hot Plate Tofu 758 4  Sweet and Sour Pork 685 5  Cereal Prawns 572 6  Pai Gu Wang 550 7  Hor Fun 538 8  Curry Fish Head 506 9  Salted Egg Prawns 491 10 Hae Zhor 451 This is the first time I have conducted this poll and as far as I know, this is the first time anyone has tried to list the 10 most popular Zi Char dishes in Singapore!  I was a little surprised that Har Cheong Gai emerged as the firm favourite.  What was even more surprising is that Sambal Kangkong came in 2nd place!  Perhaps it is the one vegetable dish which everyone would order when they have to include a vegetable dish to the meal.  The rest of the dishes were quite predictable.  Now that I have the list of 10 most popular Zi Char dishes, I can now go find where the best ones are!
Many thanks to everyone who participated in the polls!