Rochor Original Beancurd: Best Beancurd in Singapore?
Posted on: January 4, 2007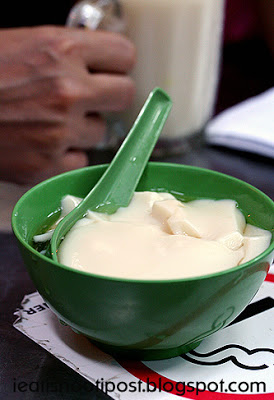 This is possibly the most famous Beancurd in Singapore and the one that Anthony Bourdain was taken to to taste the best of what Singapore has to offer. Those of you who have been following the story between Rochor and the new Beancurd City opened by the youngest brother of the family would know of the feud between the brothers. Well, it turned out that Beancurd City has moved out and the stall has been taken over by the sister. (More of the new stall in the next blog) So how was the beancurd? It was very good, BUT, it is certainly not the best a beancurd can be. I always felt that they somehow sacrifice taste for texture. So even though the beancurd is silky smooth, it tastes as if they diluted the soy bean milk in order to achieve the smooth texture. After having tasted Beancurd made by Hong Kong Chefs in Hong Kong and Australia, I must say that the true potential of Beancurd has still not been realised. 4.25/5 How does the original compare to the new competitor next door? We'll continue the discussion in the next blog.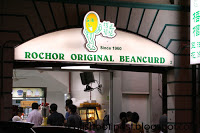 Rochor Original Beancurd
Address:
2 Short Street, Singapore 188211
Opening hours:
12:00PM to 12:00AM