Mr Biryani: Hyderabadi Biryani, finally?
Posted on: April 23, 2019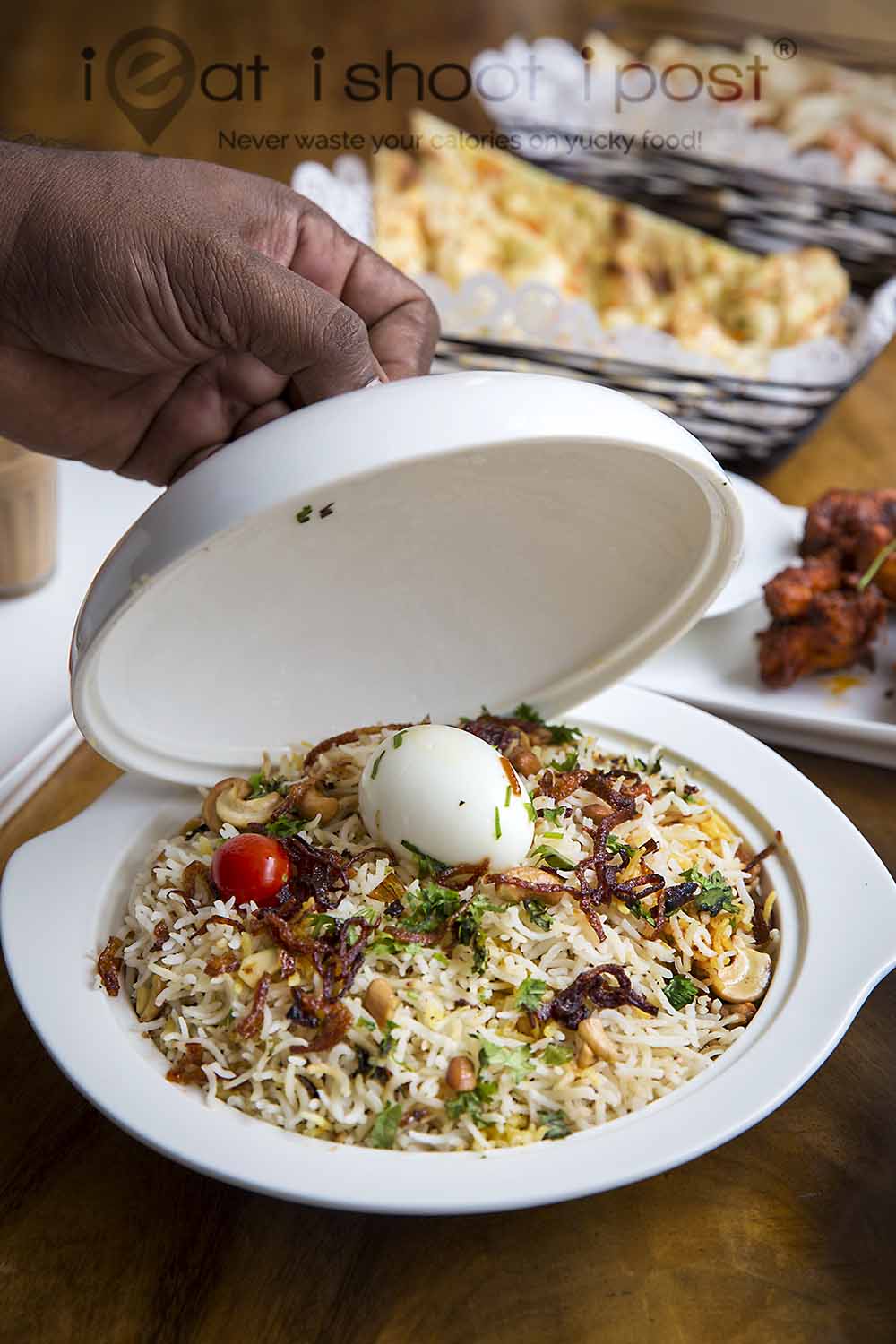 Biryani is found all over India you can't have a serious conversation about the dish without the mentioning Hyderabadi dhum biryani.  Biryani is synonymous with Hyderabad just like Malaysian bak kut teh and Port Klang.
Hyderabadi dhum seems to be the gold standard to which all biryanis aspire to. At least, that is my perception of the dish after speaking to so many biryani afficianados. As such, Hyderabadi dhum biryani has been on my bucket list for a while.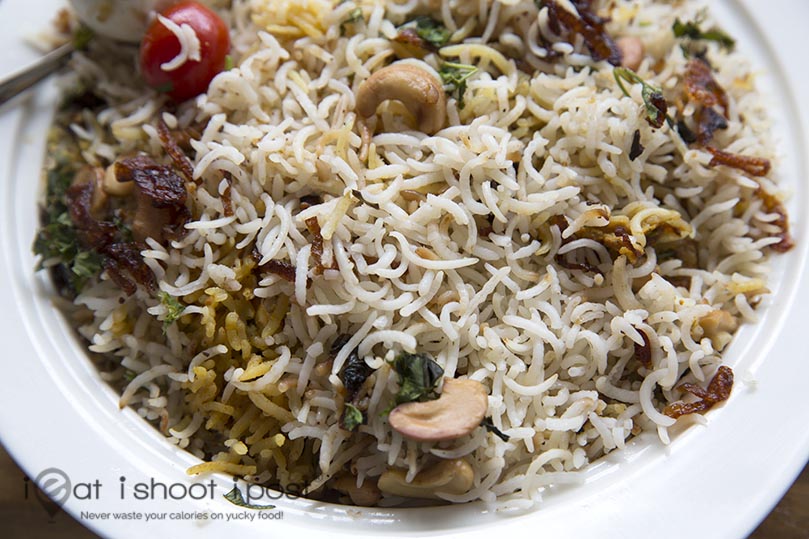 Let's get one thing out of the way first.  Our local biryani, popularly known as nasi briyani is considered by many native Indians to be more like a pulao than an authentic biryani.  The prefix "nasi" (rice) already hints at its Malay influence and explains why it is usually drowned in a thick curry gravy which is the Malay way of eating rice.  It is still delicious, but the curry masks the delicate texture and fragrance of the rice which is specially made to be light and spindly and lightly perfumed with ghee and masala spices.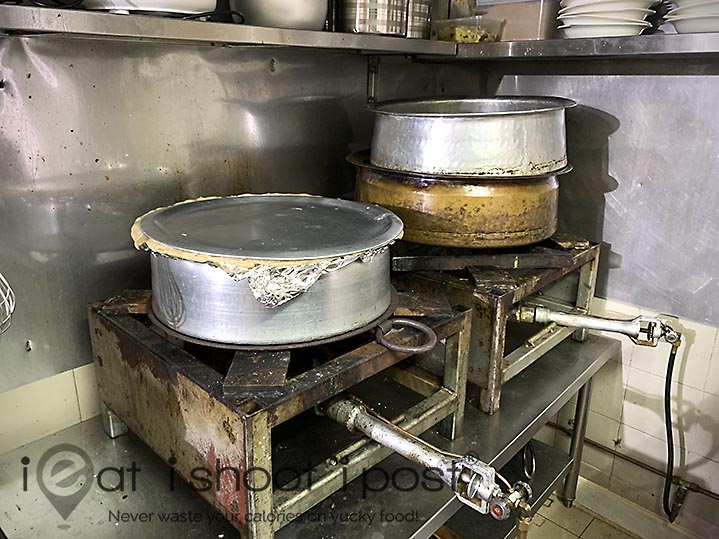 The method of cooking dhum biryani varies across India.  But in a proper Hyderabadi kachchi gosht ki biryani the meat is marinated overnight with spices and placed raw in the pot while rice is parboiled, strained and placed on top of the raw meat.  The whole pot is then sealed with dough and slowly cooked such that all the aroma is trapped in the sealed pot and subsequently absorbed by the rice.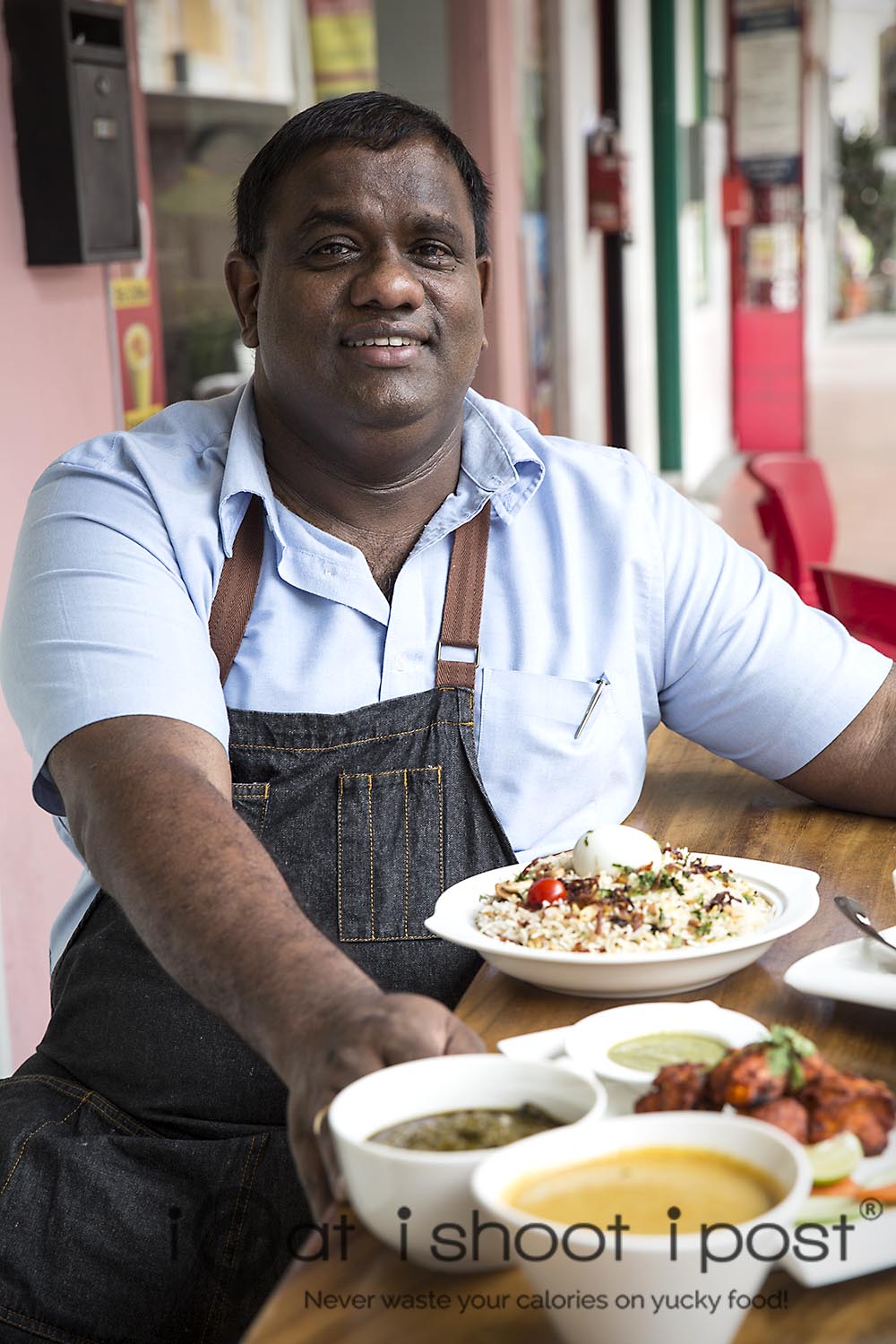 Once the biryani is ready, the lid is opened and the whole room is immediately filled with the aroma of the spices!  Ghee is then added to the rice and it is topped with chopped coriander and fried shallots and served.
The owner, Govind, tells us that the method of making Hyderabadi Dhum Biryani is quite standard but you will not be able to get the flavour of authentic Hyderabad biryani unless you have the right ingredients. As such, he makes the extra effort of importing a lot of his ingredients directly from India like the special chilli powder from Guntur. Even fresh herbs like coriander, ginger and green chillies are all specially sourced in order to re-create an authentic Hyderabadi biryani.
The biryani was very good and all our kakis were very impressed.  The rice was light and fluffy with a delicate aroma.  I haven't had the real thing before in Hyderabad, so I can't tell you how authentic it is, but it was one of the most fragrant dhum biryani I have had where you can just enjoy the aromatic rice without having to drown it in curry. 4.5/5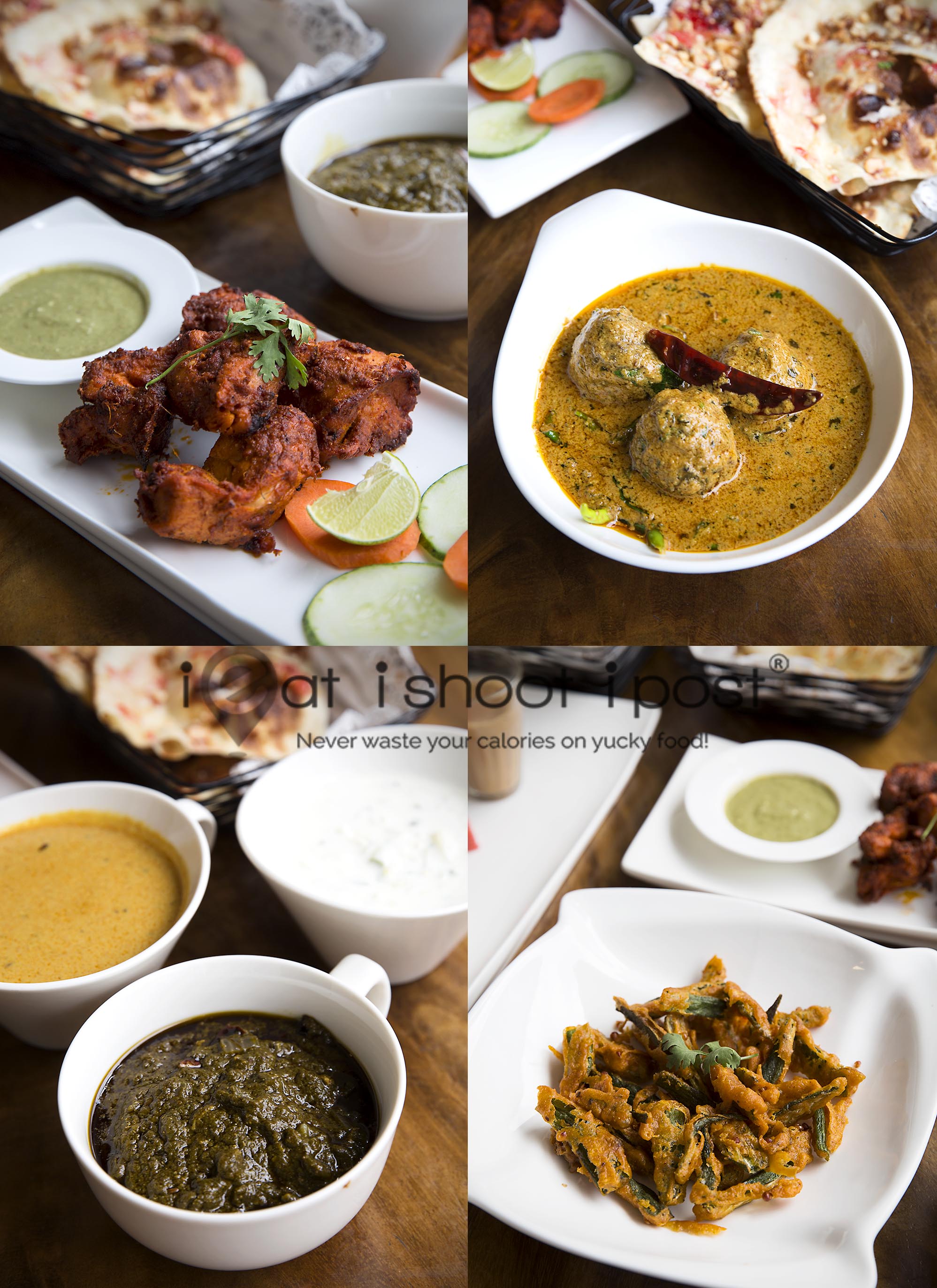 Aside from the dhum biryani, they also have a few other dishes on the menu that you can order.  The bhindi jaipur (fried lady's finger with batter) is a nice accompaniment to the biryani as it adds a savoury crunch to the meal. 4.25/5  Gongura chicken is made of chicken stewed in a gravy made from sorel leaves which gives it a unique tang.  A nice detour from the palak paneer which I usually order.   4/5 Their naans are thin and crispy unlike the usual ones which are soft and chewy.  They are good if you really want to have some dishes cooked in the tandoori, but this is not a place where you would come specially for North Indian cuisine. 4/5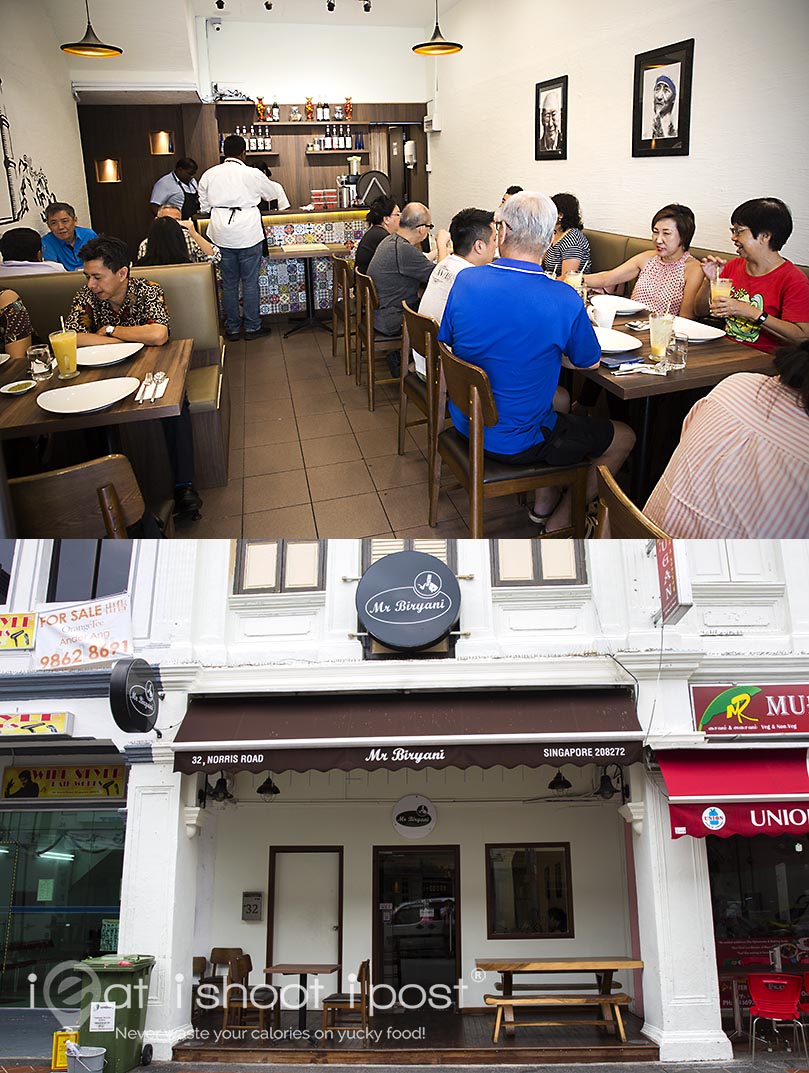 Conclusion
Most of our kakis agree that the biryani here is excellent but the real question is how close is it to an authentic Hyderabadi dhum biryani.?  Perhaps the experts amongst us would care to comment?
Postscript
After the meal I had an interesting conversation with Govind in which he shared about how his daughter managed to recover from leukaemia and brain infection even though the doctors had told them that there was little chance she would ever walk again.  It's a "real chicken soup for the soul" story which is retold in the video below:
Mr Biryani
Address:
32 Norris Rd,, Singapore 208274
View Map
Opening hours:
Lunch: 11:00AM to 3:30PM
Dinner: 6:00PM to 11:00PM

Closed:
Mondays