Floating Pau? The secret is this very special Onion!
Posted on: March 28, 2009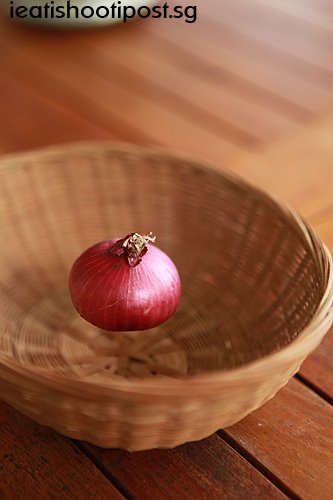 Shot with the Canon EOS 5D MkII with the EF 24-70mm L lens at 70mm
The image was resized and sharpened with slight adjustment to the brightness and contrast only
Remember our floating pau? Well, that was taken at a whim at the restaurant. When I got home I got a bit more time to refine the technique and so this is a much better photo of the same technique used with the floating pau.


Shot in HD with the Canon EOS 5D MK II with EF 24-70mm lens f2.8
This video will give you a big clue as to how it was done. This clip as not been altered except to to downsize it for uploading.
The concept is the same as some of the illusions performed by magicians.
So any new theories?
The technique will be revealed next week.
Read our readers' theories on the floating pau here.